Trojan: University of Michigan No. 6 sexually healthy campus in America
Posted on Mon, Nov 12, 2012 : 3:28 p.m.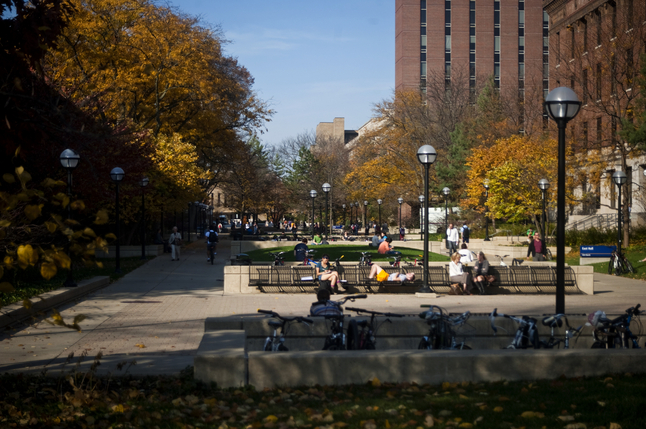 Joe Tobianski | AnnArbor.com

One of America's top condom companies has ranked University of Michigan's Ann Arbor campus among the top ten schools for sexual health.

U-M came in sixth on Trojan's 2011 national report card for sexually healthy universities. The campus ranked fourth in 2010.

Here's 2011's top ten campuses for sexual health, as ranked by Trojan:
1. Columbia University in the City of New York
2. University of Illinois At Urbana-Champaign
3. Princeton University
4. Brown University
5. Oregon State University
6. University of Michigan-Ann Arbor
7. Colorado State University
8. University of Florida
9. University of Iowa
10. University of South Carolina-Columbia
Trojan, jointly with Sperling's BestPlaces, puts out the list every year. The group looks at function and student opinion of the university health center, sexual health awareness programs on campus, on-site contraception and STD testing and cost availability and advice and outreach programs, among other things.