Super moon to be big and bright Saturday, but will you be able to see it?
Posted on Sat, May 5, 2012 : 5:59 a.m.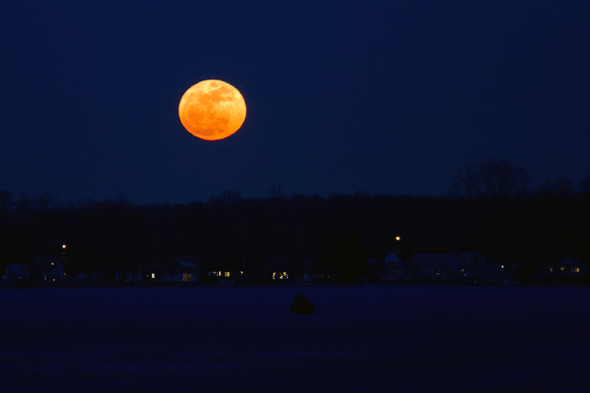 Steve Pepple | AnnArbor.com
If the weather cooperates Saturday, the Ann Arbor area is in for a celestial treat - a full moon that'll be a lot bigger and brighter than normal.
Astronomers have nicknamed it a super moon. The phenomenon is occurring because the full phase of the moon coincides with the moon's perigee or closest approach to earth.
Saturday, the moon will be about 14 percent larger and up to 30 percent brighter.
The official full moon will occur at 11:35 p.m. Saturday, but the best viewing will be just after the moon rises or before it sets, Accuweather.com reports.
So, will the weather cooperate? Cross your fingers. The forecast calls for partly cloudy skies. 'There may be a few breaks, but it's going to be pretty cloudy," said National Weather Service meteorologist Amos Dodson.
The last super moon was in March 2011.
You can watch a NASA video about the super moon below.