Posted on
Mon, Aug 19, 2013 : 1:10 p.m.
State to launch new color-coded school performance system
By Amy Biolchini
A new color-coded scale to evaluate school performance will be launched Tuesday by the Michigan Department of Education, the Detroit Free Press reported.
The Michigan School Accountability Scorecards will give each school a color: Green, lime green, yellow, orange or red. Green indicates that most goals were met by the school, while red indicates that the school needs intervention.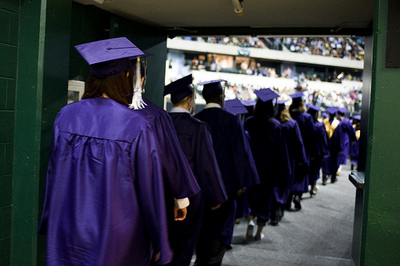 Colors are determined by the number of points that a school earns out of the total possible for each school. Schools that are awarded a green color have earned at least 85 percent of the total points possible.
Schools that receive a red color met less than 50 percent of the points possible.
The new system tailors the points possible to each individual school in every district, giving schools a customized way to measure their performance, the Free Press reported.
Amy Biolchini is the K-12 education reporter for AnnArbor.com. Reach her at (734) 623-2552, amybiolchini@annarbor.com or on Twitter.