Posted on
Wed, Jul 3, 2013 : 5:55 a.m.
South U could follow Main Street's lead to form new Business Improvement Zone
By Ryan J. Stanton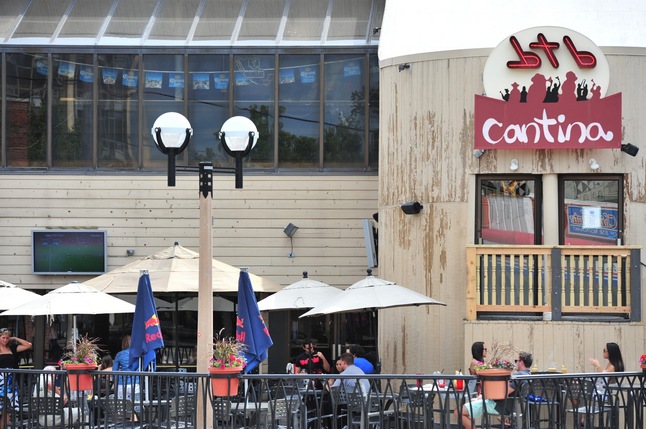 Ryan J. Stanton | AnnArbor.com
A new Business Improvement Zone — also known as a BIZ — is in the works for the
South University commercial area
in downtown
Ann Arbor
.
The Downtown Development Authority's governing board is expected to vote Wednesday to approve a $59,200 grant to support the effort to create the new special assessment zone.
With financial support from the DDA, a BIZ was established on Main Street in 2010, and property owners there say it's been a major success.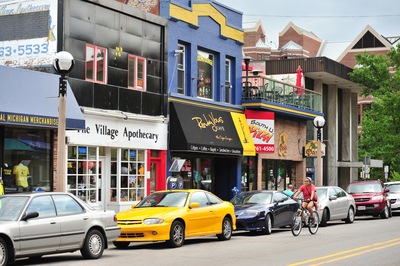 Ryan J. Stanton | AnnArbor.com
South U could follow Main Street's lead now.
"It's a great move," said Ed Shaffran, chairman of the Main Street BIZ's board of directors, who thinks Main Street is the most well-maintained street in the downtown now.
Business improvement zones enable property owners to select services they wish to privately fund as a group that are over and above the services the city and other agencies provide.
South University property owners have made the request to the DDA to help create a self-assessed zone for their area to pay for services similar to those provided by the Main Street BIZ.
The Main Street BIZ's latest annual report for 2012-13 shows it brought in more than $120,000 in annual revenue this past fiscal year from special assessments on commercial property in the designated zone, plus another $4,182 in contributions from the DDA.
Most of that money is used to pay for snow removal, sidewalk sweeping, handbill removal, sidewalk power-washing and landscaping. Administrative expenses were budgeted at $25,685.
The total cost to create a South U BIZ is expected to be about $84,200, with DDA funds matched by $25,000 from South U property owners and the South University Area Association.
The grant from the DDA would enable the group to hire a consultant to guide them through the process of creating the BIZ, as well as cover administrative costs. A BIZ Blueprint previously was established as part of the Main Street BIZ's formation and that also will be used as a guide.
Maggie Ladd, executive director of the South University Area Association, said her group has been interested in the BIZ concept since the state enacted legislation to allow them several years ago. The stumbling block, she said, has been the expense of starting one up.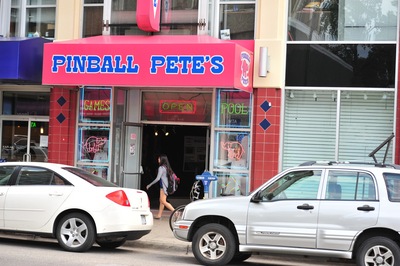 Ryan J. Stanton | AnnArbor.com
"The DDA aided enormously by helping fund the Main Street BIZ on the condition they prepared a BIZ Blueprint that others could follow," she said. "SUAA has and intends to make further use of this resource. However, even with financial pledges from a few property owners, we still need to ask the DDA for funding assistance to get the BIZ started."
Wednesday's meeting is open to the public and takes place at noon at the DDA's offices at 150 S. Fifth Ave. Download the meeting packet.
The DDA's Partnerships Committee has recommended making the $59,200 grant in multiple disbursements at key milestones.
Ladd said it's too early in the process to say for sure what the boundaries of the South U BIZ would be or how much commercial property owners would pay into it.
The Main Street BIZ assessment formula establishes a fixed assessment percentage for each commercial property in the zone, based on the number of lineal feet of sidewalks abutting the property and the number of square feet of commercial area in any buildings. A 2-percent cap is placed on annual budget increases over the life of the zone per state law.
"We have been following the Main Street BIZ with great interest and we think that our stakeholders will probably want to see a South U BIZ provide similar services — street cleaning, snow clearing and removal, sidewalk power-washing, handbill removal, etc.," Ladd said. "Of course, we have to find out what the stakeholders' priorities turn out to be, which is part of the process."
She expects it will be a year-long process. At least 60 percent of property owners in the geographic area must agree to the formation of the zone.
Shaffran said about 99 percent of the property owners along the stretch of Main Street between Huron and William streets agreed to form the BIZ there because it just made sense and it provides economies of scale for services like shoveling snow from sidewalks.
Main Street BIZ
"The reason why we did ours was a lot of it had to do with the snow removal — there was no consistency," Shaffran said, explaining how different areas would be shoveled at different times. "Why have 10 different firms shoveling the sidewalk when one firm could do it?"
Just like there still is a Main Street Area Association in addition to the Main Street BIZ, it's expected the South University Area Association would remain with the formation of a South U BIZ.
While the merchant associations traditionally are about the tenants, Shaffran said, a BIZ is about the property owners.
"I don't see any negatives with it at all," he said.
Separate from talks of forming a BIZ, the Ann Arbor DDA is considering undertaking a major streetscape project that could change the look and feel of South U, starting with removing the oversized tree planters that line the sidewalks and double as benches.
Previous coverage: Time for a makeover? Ann Arbor DDA says streetscape project could help South U's comeback
Ryan J. Stanton covers government and politics for AnnArbor.com. Reach him at ryanstanton@annarbor.com or 734-623-2529. You also can follow him on Twitter or subscribe to AnnArbor.com's email newsletters.