Skyline high schoolers being sent home due to power outage
Posted on Tue, Oct 30, 2012 : 12:41 p.m.
A power outage on the northwest side of Ann Arbor is sending high school students home early.
District officials announced shortly after noon that Skyline High School is closing for the remainder of the day due to the power outage.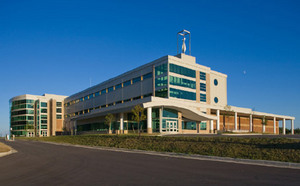 Ann Arbor Public Schools
Spokeswoman
Liz Margolis
said students who walk or drive have been allowed to leave.
Buses will arrive at 1 p.m. to pick up the rest of the students, who are currently waiting in the commons area and being supervised by staff, she said. Parents who wish to pick up their teens prior to 1 p.m. may do so.
"DTE was unable to provide an estimate of when the power would be restored. In these cases facilities, such as the water and toilets are impacted, so a decision was made to release students rather then continue the educational day under these circumstances," Margolis said.
After-school activities and evening activities at Skyline also have been cancelled.
The power outage appears to be affecting the area north of Interstate 94 along Maple Road to Huron River Drive.
The Balas Administration Building lost Internet connection this morning due to the Washtenaw Intermediate School District being without power. Internet was restored around 11:30 a.m., Margolis said.
High Point School on South Wagner Road and the Teaching and Learning Center on the WISD campus were closed today due to the weather and power outages.
Other closings in Washtenaw County included Whitmore Lake Elementary School and Honey Creek Community School.