Rebekah Warren to discuss impact of charter school and cyber school expansion at town hall
Posted on Tue, Nov 1, 2011 : 2:10 p.m.
State Sen. Rebekah Warren, D-Ann Arbor, will host a town hall meeting on Monday to discuss the impact of the proposed expansion of charter schools and cyber schools in Michigan.
The event includes a panel discussion with education representatives on student achievement in both charter and traditional public schools, private for-profit education management organizations, and the impact of charter and cyber schools on funding for public schools.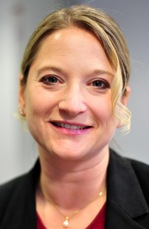 Warren is expected to be joined by
David Arsen
, professor of K-12 educational administration at Michigan State University;
Jim Berryman
, a former state senator and Michigan Education Association Uniserv director; and
Gary Miron
, professor of evaluation, measurement and research at Western Michigan University.
The title of the event is "Eliminating the Cap on Charter Schools: A Look at the Impacts on Public Education in Michigan."
It's expected to last from 6 to 7:30 p.m. at the Morris Lawrence Building at Washtenaw Community College, 4800 E. Huron River Drive.