Saline mayoral candidates Brian Marl, Glenn Law to face off in debate
Posted on Sun, Oct 21, 2012 : 1:30 p.m.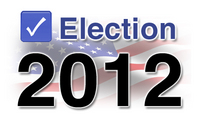 Barack Obama and Mitt Romney won't be the only ones debating Monday night when they meet for the third and final presidential debate.

Saline mayoral candidates Brian Marl and former council member Glenn Law will face off in a debate at Liberty School.

Marl, 28, and Law, 47, are seeking the mayor's post, which for the past 12 years has been held by Gretchen Driskell. She's not seeking re-election and instead is running against Republican Mark Ouimet to represent the 52nd District in the Michigan House.

The debate, sponsored by Saline's Coalition for a Quality Community, will begin at 7 p.m. at Liberty School, 7265 Saline Ann Arbor Road. Audience members may submit written questions.