Concessionary contract with Saline teachers union saves district $2M in cuts
Posted on Thu, Jun 28, 2012 : 10:57 a.m.
The Saline Board of Education approved a two-year contract with the Saline Education Association Wednesday at a special meeting.
Superintendent Scot Graden said with the new contract in place, nearly $2 million in cuts will be avoided for 2012-13.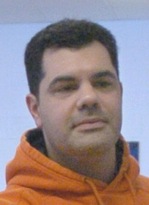 The SEA contract will take effect July 1 and expire June 30, 2014.
Negotiations with the district's two remaining collective bargaining units, the Saline Area Schools Administrators Association and the Saline Education Support Personnel, are ongoing. Their contracts will expire on Saturday.
Board President Lisa Slawson said she is incredibly grateful to the teachers union for "stepping up big time."
"Times are tough, but what they did was ensure the stability and the future of Saline schools — and we don't take that lightly," Slawson told AnnArbor.com in a phone interview following Wednesday's meeting.
The Saline Education Association agreed to reset compensation levels to account for $7.5 million in concessions over the course of the new two-year contract. Graden said in a statement, this was an important step in returning Saline to a financially stable school district — "which is critical for our students, staff and community."
"This agreement keeps us as a desirable employer, while significantly reducing our costs moving forward," Graden said.
The agreement was reached between himself and SEA President Juan Lauchu. The two met Tuesday night after the regular Board of Education meeting, at which trustees passed a $48.6 million budget that called for about $3 million in cuts. It targeted $2.6 million in staff reductions, including 16 to 17 SEA member layoffs, two administrator layoffs and possibly privatizing as many as 100 support personnel.
"Juan came to the table with a sincere interest in helping Saline Area Schools," Graden said in a statement. "He is passionate about the community, and his willingness to work out a concessionary agreement reflects his commitment to the students and community.
"I look forward to working with Juan as we continue to keep Saline Area Schools as a world-class district."
Graden added with cooperation from the remaining bargaining units and the Michigan Senate, the district may be able to avoid staff cuts completely for 2012-13. For that to happen the Senate would need to take action on July 18 when it returns from break and approve the Michigan Public School Employees Retirement System (MPSERS) reform bill, which passed in the House of Representatives and would freeze districts' employee pension contribution rates at about 24.5 percent of their total payroll.
Slawson said she cannot comment on whether the administration will continue to look at privatizing support staff, but she did say she believes the concessions Wednesday from the teachers union at least warrant "getting out the pencils again and redoing the math."
Rita Engle, a Saline bus driver and member of the SESP negotiations team, told AnnArbor.com it is her understanding the district has solicited bids for outsourcing bus drivers, custodial staff, office secretaries and the buildings, grounds and maintenance department. She said paraprofessionals were not included because they are considered instructional staff.
"(District leaders) want $830,000 in concessions from us, but we've already given that twice in the last two contracts," Engle said. "This is my third contract and every time the district approaches (the negotiations) with their hands out, wanting something from us given … but after this contract there would be nothing left, no extra perks we could give up."
She said the negotiations team is meeting with Graden, the attorneys and school administrators at 10 a.m. today. The negotiations have been pleasant, up until the last meeting when the administration was adamant about "threatening concessions or privatization," Engle said.
Slawson said she does not anticipate there will be any additional special meetings this week pertaining to collective bargaining agreements.
"Although I suppose if something were to come up (Thursday) … that we would not discourage them from bringing back a tentative agreement."
Staff reporter Danielle Arndt covers K-12 education for AnnArbor.com. Follow her on Twitter @DanielleArndt or email her at daniellearndt@annarbor.com.