IN BRIEF:

Race for 3rd Ward seat on Ypsilanti City Council unchanged after recount

Posted on Tue, Sep 4, 2012 : 7:46 p.m.
A recount upheld the results of the August primary election in the race for the 3rd Ward seat on the Ypsilanti City Council.
The recount, conducted Tuesday by the Washtenaw County Board of Canvassers, verified the original vote tallies counted after the election.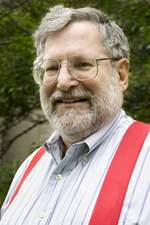 File photo
Ted Windish
received 47 votes,
Pete Murdock
garnered 440 votes and
Mike Eller
received 242 votes.
Windish filed for a recount after losing to Murdock, who will be the Democratic candidate on the November ballot.