Washtenaw County will add 3.5 jobs in public health after cuts 'didn't work'
Posted on Thu, Sep 6, 2012 : 5:56 a.m.
Rounds of previous budget cuts to Washtenaw County Public Health have meant some clients have been denied help as there's fewer nurses and staff to run services -- something department officials won't stand for, even as state funding wanes.
"We tried to cut nursing positions at the beginning of the budget cycle and it didn't work," said Richard Fleece, director of the department. "Right now, we have to turn away clients because we don't have the staff."
Fleece proposed the addition of 3.5 staff members - including 1.5 nurses, a social worker and a Medicaid billing analyst - in the $11 million 2012-13 budget he submitted to the Washtenaw County Board of Commissioners in its Ways and Means meeting Wednesday night.
The board gave its initial approval to the new budget, which, if passed at the full board meeting in two weeks, would take effect Oct. 1.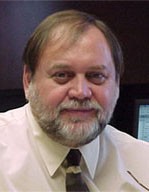 "We have been hemorrhaging qualified staff in this county," said Commissioner
Barbara Levin Bergman
to Fleece after thanking him. "There is a point at which people can no longer afford to work for us … I don't want that to happen to the public health department."
The department's budgeted expenditures were $7.8 million in 2010-11 and $10.6 million in 2011-12.
Fleece has requested the following additional positions:
A social worker for the health program for Medicaid-eligible infants and expecting mothers. "The revenue to pay for that position is offset by the activities of that worker," Fleece said.
A full-time nurse and part-time nurse for communicable disease issues
A billing analyst assigned to bill Medicaid for expenses, which Fleece said will allow the county to capture more Medicaid dollars.
The job titles and descriptions for seven employees in the public health department are also reclassified in the 2012-13 budget, resulting in modest pay increases of about 4 percent for most of them as a result of expanded responsibilities, Fleece said.
Commissioner Dan Smith's first reaction was against the measure, as he explained doesn't support the creation of 3.5 new positions when the county will be facing a deficit of several million dollars in its next budget cycle.
The statement prompted Commissioner Rolland Sizemore Jr. to ask if hiring more staff would cost the county more money.
While paying the salaries of the new workers will add to the department's budget, it will not require additional money from the county's general fund, said County Administrator Verna McDaniel.
For the new staff positions, their salaries will be covered in part by Medicaid, Fleece said.
As the county pays a minimum level of funding to support the health department as required by the state, the department relies on state and federal funds for much of its operations - which has resulted in tightened belts and uncertainty for staff.
"We're getting less from the general fund than we received in 1992," Fleece said.
Fleece said the health department finds out how much state funding it will receive on a quarter-by-quarter basis. For the 2012-13 budget cycle, public health could be facing budget cuts from all of its state revenue streams to the tune of about 8 percent, Fleece said.
Fleece is not requesting additional general fund dollars above the minimum level for 2012-13.
Commissioner Felicia Brabec asked how the state cuts could impact services to county residents - to which Fleece responded it was difficult to tell because of uncertainty regarding annual grant funds that have yet to be approved.
However, the budget Fleece proposed did include a change to services.
In the county's adult clinic for sexually transmitted diseases and HIV prevention, decreased state funds will mean patients will be charged a minimum fee of $30 for visits after Oct. 1.
Those who cannot afford the $30 will not be charged, Fleece said.
About half of the clients in the county's adult clinic can't pay for the services, Fleece said, and about a quarter of the clients are from outside Washtenaw County.
"Our costs have gone up and the reimbursement from the state has been going way down," Fleece said, noting even by adding the $30 fee it won't come close to cover the costs of the services provided.
The Washtenaw County Board of Commissioners next meets Sept. 19, when it will consider the public health budget for final approval.