Political newcomers raise and spend thousands in bids for Ann Arbor City Council
Posted on Fri, Jul 27, 2012 : 6:38 p.m.
What does it take to win election to the Ann Arbor City Council? Good ideas help, but so does money, and eight candidates running in the Aug. 7 primary know that.
Campaign finance statements were due by the close of business on Friday, covering the reporting period ending July 22.
The reports show two political newcomers, Sally Hart Petersen and Chuck Warpehoski, raised and spent large sums in hopes of becoming the newest faces on council.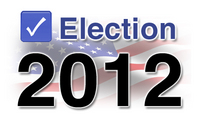 Petersen, who is challenging incumbent
Tony Derezinski
in the 2nd Ward, raised $7,947 plus another $2,206 in in-kind contributions. She spent $6,898.
Nearly $1,600 came from her own pocket.
"I'm very pleased," Petersen said. "I did not do a formal fundraising letter. The contributions I got were through word of mouth and friends of friends and people going to my website, seeing I was running, and sending in donations."
That compares to the $8,475 raised by Derezinski, who spent $2,377. He also received $303 in in-kind contributions.
Warpehoski, who is running for the open 5th Ward seat being vacated by Carsten Hohnke, raised $9,558 plus $540 in in-kind contributions. He spent $5,195.
His opponent, Vivienne Armentrout, missed Friday's filing deadline and indicated she plans to submit her report late on Monday and pay a penalty fee.
Armentrout told AnnArbor.com via email she estimates her total contributions are close to $11,700, not including about $1,215 in loans she made to her campaign.
Eric Sturgis, who is running for the open 1st Ward seat, raised $2,600 and spent $1,144. His opponent, Sumi Kailasapathy, raised $4,220 and spent $2,252.
In the 4th Ward race, incumbent Margie Teall raised $4,865 and spent $2,376. Her opponent, Jack Eaton, raised $4,305 plus $1,672 in in-kind contributions. He spent $2,354.
Among the contributors listed on Warpehoski's 50-page finance statement are Mayor John Hieftje and several of the mayor's allies, including Derezinski and Downtown Development Authority board members Leah Gunn, Joan Lowenstein and John Splitt.
Warpehoski also has backing from a number of public transit advocates. He supports the Ann Arbor Transportation Authority's countywide expansion plan, while his opponent does not.
Records show AATA board members Jesse Bernstein, Roger Kerson and Charles Griffith, as well as AATA strategic planner Michael Benham, donated to Warpehoski's campaign.
He also received donations from former Washtenaw County Democratic Party Chairman Stuart Dowty, Greenbelt Advisory Commission Chairman Dan Ezekiel, Michigan League of Conservation Voters Executive Director Lisa Wozniak, the Michigan Regional Council of Carpenters PAC, and state Rep. Jeff Irwin, D-Ann Arbor.
Sturgis also received contributions from many of the mayor's allies, including DDA board members Gunn, Splitt and Lowenstein.
He also has backing from former Council Member Leigh Greden's family, 22nd Circuit judge candidate Carol Kuhnke, local business owners Mark Hodesh and Phillis Engelbert, and Downtown Area Citizens Advisory Council Chairman Ray Detter.
Other donations to Sturgis came from Derezinski, former 2nd Ward Council Member Stephen Rapundalo, Water Resources Commissioner Janis Bobrin, the Michigan Regional Council of Carpenters PAC and Ironworkers Local 25 PAC.
Kailasapathy's list of contributors includes many longtime critics of the mayor and ruling council majority, including former AATA treasurer Ted Annis, accountant Karen Sidney, 5th Ward Council Member Mike Anglin, resident Alan Goldsmith, Armentrout, 2nd Ward Council Member Jane Lumm, and David Cahill, husband of 1st Ward Council Member Sabra Briere.
Petersen's list of contributors include many of the same people who contributed to Kailasapathy, including Annis, Goldsmith, Lumm and Cahill. She also is backed by former City Council candidate Stewart Nelson, who lost by a landslide to Derezinski in 2008.
Kailasapathy and Petersen both received $500 donations from Dennis Dahlmann, owner of Dahlmann Properties and the Campus Inn.
Records show Petersen held a cocktail party fundraiser on June 13 that cost $2,394 to put on and she raised $500 from the event.
Ernie and Kelly Sorini, owners of a Livonia-based hospital staffing firm, donated nearly $2,000 worth of catered food and drinks, which could be a violation of campaign finance law.
Ed Golembiewski, the county's elections director, said the contribution limit for candidate committees in districts with 85,000 or less in population is $500 for each individual contributing, so one of two things happened: a violation occurred or an accounting error was made.
Petersen said she and her treasurer assumed "district" meant the entire city, not the ward in which she is running. So they went by the city's population, which is greater than 85,000, and thus would allow contributions up to $1,000 per individual.
Golembiewski said Petersen should have gone by the ward population, though, and $500 is the limit per individual. He said the campaign will be informed of the problem and will need to correct it by returning the difference to the contributors and recording it on a new statement.
"If we are over the limit, we will rectify it," Petersen said. "We're both new at this."
Derezinski's contributors include a mix of local residents, attorneys and business owners, and a number of the same people supporting Sturgis, including DDA board members.
He also has support from the Ironworkers Local 25 PAC, Michigan Regional Council of Carpenters PAC and State Street Area Association Director Tom Heywood.
Eaton's list of contributors includes many of the same people supporting Kailasapathy, including Annis, Armentrout, Lumm, Sidney, Cahill, Goldsmith and Kailasapathy herself.
Teall's list of donors includes DDA board members, Hieftje, former County Commissioner Kristin Judge, 4th Ward Council Member Marcia Higgins, county board candidate Andy LaBarre, and Jean Carlberg, a former council member and planning commissioner.
She also received contributions from the Ironworkers Local 25 PAC, Ned Staebler's Inspire Michigan PAC, the IBEW PAC and the Michigan Regional Council of Carpenters PAC.