1 person taken to hospital after 2-car crash in downtown Ann Arbor
Posted on Tue, Feb 19, 2013 : 12:57 p.m.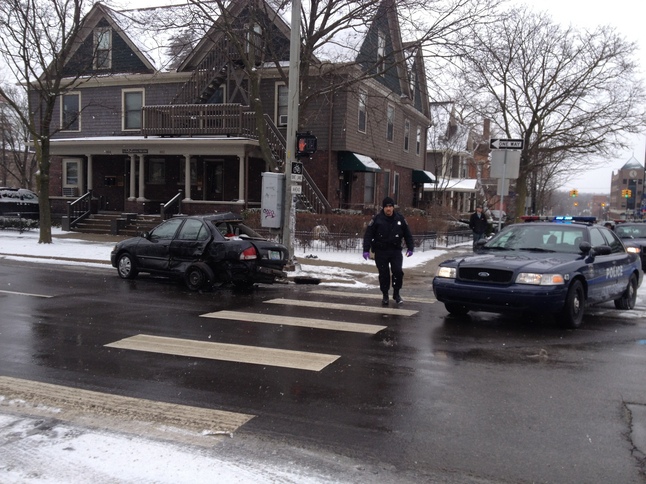 Jessica Webster | AnnArbor.com
One person was taken to the hospital in stable condition after a two-car accident in downtown Ann Arbor Tuesday.
Huron Valley Ambulance spokeswoman Joyce Williams said paramedics took the person to the University of Michigan Hospital at 12:20 p.m. Tuesday.
The person's injuries did not appear to be serious, Williams said.
Ann Arbor police Lt. Jim Baird was not immediately aware of the crash when contacted by AnnArbor.com Tuesday afternoon. Police were still at the crash scene after the person was transported.
No further details were immediately available Tuesday.