letters to the editor
opinion:

Three-year moratorium on new charter schools could be devastating

Posted on Sun, Sep 9, 2012 : 2:57 p.m.
Representative David Rutledge, D-Superior Township, is proposing a bill to put a moratorium on new charter schools in in troubled districts engaging in consolidation. This is, in his words, "a time out" to allow these troubled districts to get the act together. "It's a fragile time for these newly merged districts and they need to have a chance to get things together to compete," he says. "It's not an extended amount of time, just a three year time out."
Let's think about what that three years in a struggling district means for students.
Three years is a high school education. An inferior high school education leads to a lifetime of not being able to compete. Apparently the special interest lobbyists that have Rutledge's ear didn't discuss those unintended consequences of turning students into a captive revenue stream to shore up troubled school districts whose management didn't respond fast enough to changing revenue sources. So his answer is to place students in harm's way for a lifetime due to an inferior education. I have a problem with such a callous survival strategy.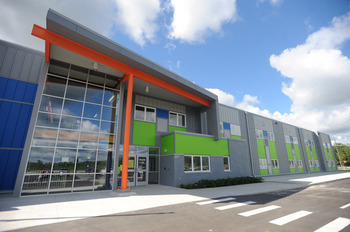 Angela J. Cesere | AnnArbor.com
Another element of this "time out and chance to compete" for troubled school districts is the recent legislation increasing the debt ceiling for money these districts can borrow from the state to shore up their deficits. Representative Jeff Irwin wisely voted against this bill. This allows districts to put all the state taxpayers on the hook, should they eventually fall into bankruptcy for their refusal to live within their means or change their ways.
Politicians and educators seem to be paying only lip service to creating jobs and preparing students to be productive and prepared citizens. Their actions continue to shore-up failing practices, extend failing entities unreasonable time frames for change, legislate and influence the prevention of competitive enterprises, snuff out innovation, minimize parental influence, and jeopardize the future of the affected students in order to satisfy special interests.
I was one of those students whose inferior high school education took 15 long years to overcome. Providing unreasonable and unattainable "out" options to this protective and damaging legislation should not ease the conscience of such willingness to throw students under the proverbial school bus. Real educators should be outraged.
Rutledge needs to back up that special interest truck and park it because the cost of driving it is starting to cost much more than money. Frank Dalimonte Ann Arbor