Guest Column - Joe Vigo
Opinion:

Management should share a lot of the blame being heaped on labor unions

Posted on Sun, Apr 3, 2011 : 7 a.m.
Editor's note: The following guest opinion piece was written in response to a guest column published on Sunday, March 27, by Lodi Township resident Will Warner, titled: "We can do well without the union mentality."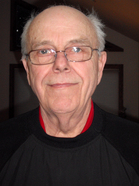 Apparently Mr. Warner has never driven 35 miles to work only to be sent home without pay because the plant was out of parts, never been laid off while the boss's cousin stayed on with less experience and less seniority, never had to work on Christmas Eve or New Year's Eve, or take vacation without pay, never had to work in substandard safety conditions with smoke and dust filling not only the air but also your lungs, never had to work for a wage that at was barely enough to survive on while the CEO who has never made a part, was being paid $50,000,000 plus bonus. All of these issues were negotiated and resolved by the union in my work life.

I would like to straighten out a couple of other things about this article. I am an ex-union member with a withdrawal card from UAW Local 177, better known as UAW Local 1776, (Fischer Body Willow Run, 1959-1966). I am also a proud member of middle management in a large manufacturing company for the last 45 years and I can tell you right now that the unions were organized because the people needed to be represented, as the treatment they received was far less then fair and the environment they worked in was far less then safe.

As a new trainee supervisor in 1966, I was told to "Get paper on all my people" Then they would be afraid to screw up because I could fire them! Sounds like a real team approach, right? The benefits now enjoyed by the employees were negotiated with management. They were not stolen or coerced and the union didn't have to cheat and lie to obtain them. The issues were studied by management and approved all the way up to the CEO. Then middle management was told to "make it work." Now 50 years later, we want to take away what was given so frivolously when times were good.

The union mentality you describe is caused by poor/weak management of not only the union and the people but also of the assets of the company. Management refused to step up to the plate and manage the business; they wanted the union to do it. The union is not going to tell its members to go to work, that is a management job. Why have the old-timers been allowed to set work standards? That is a management job. The union officials are elected to represent the people. They don't garner many votes trying to manage the production schedule by telling their constituents to work harder, that's a management job.

The most common statement heard during union negotiations was "Give them what they want, It won't hurt us!"

Well it did hurt and over time we have decided that it is too costly for us to manage. I could bore you with stories of management decisions that caused the loss of good manufacturing jobs currently blamed on the union. That is not my plan; I could write a book on the subject and not fix anything.

The problem we face is the perception that the union is the bad guy, members are lazy and greedy and management can't fix the problems unless they get rid of the union! That perception may take years to change but I am betting that we do not get rid of the union, we work together to improve its effectiveness. That will take both management and unions to work together. Unions need to be more receptive to the real issues facing the management, what really needs to happen to keep our companies profitable and competitive? I think that it is management's responsibility to tell the union negotiators the truth without hiding or embellishing the facts. The union and management must share pertinent information and common goals and work together to achieve those goals. Don't take the representation of the people away, address the issue head on. I also would like to point out that I have never been in a factory where the union objected to your laptop. That is basically a management issue because they do not want confidential information to accidently get in your computer, and as for plugging in your computer, I can't think of a factory I have ever seen or heard of where the union objected to plugging in you own equipment. That is exactly the type exaggerations that causes the perception problem that we currently have.

I would also like to point out that in the Big Three, at least, the Snow Day or acts of God as they were called, was not originally negotiated but rather granted by the company to compensate the employees who could not get to work through no fault of their own. It may have been added to the national agreement at a later date but is still paid at the discretion of the company. We could go on and on about the things the UAW has given back because they recognize that they hurt the competitiveness of the company and every one of the give backs would be something agreed to and approved by management. I have spent 51 years in the work force, 6 in the union and 45 in management, and I say everybody may not need to be represented but I can't imagine what it would be like without the improvements negotiated by the unions. "Not all bood, not all bad, but necessary for sure." Joe Vigo is a resident of Bridgewater Township.