RIch Kinsey | Semper Cop
OPINION:

Spring brings a troubling new crime trend - hold on tight to your iPhones

Posted on Thu, Apr 19, 2012 : 9:59 a.m.
One day, I was in the locker room of the Ann Arbor Police Department getting ready for an afternoon shift. I was in a really good mood because it was one of those perfect spring days. The sun was out, it was getting really warm out and I had gotten an opportunity to be outside and enjoy it before my shift.
The tall frame of my deputy chief walked down the aisle and I greeted the big boss as I usually did, "Hey Boss how ya doin'?"
"Good Rich how are you?"
"Great! How can you be anything but great on a beautiful day like today? It is gorgeous outside!"
He shook his head at the young, eternally optimistic pup of an officer and replied, "Yeah…Great…. This weather is sure to bring out all of the -- insert police jargon expletive describing disorderly individuals -- tonight."
I reflected for a moment as a slid my bulletproof vest over my head. All cops want to do a good job and protect the citizens. I noted a little difference in perspective between the deputy chief and me.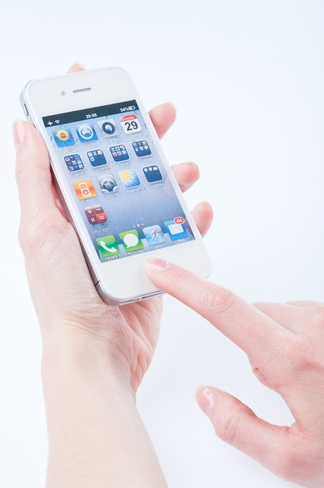 Mikalai Bachkou | Dreamstime.com
His perspective was from the top down. He saw the good weather as time for the criminal element to come out of their caves or slide out from under swamp ooze and back into the warm spring sunlight to get active and commit crimes.
The spring-awakened troublemakers would be "hanging out" disorderly drinking and fighting in the streets outside bars and at off-campus parties. Warm weather brought open windows and front entrances protected only by unlocked screen doors for thieves to enter and pillage. Roving bands of teens looking to "beat down" and potentially rob any testosterone driven young man who reacted to their taunts. Prowlers, window peepers, exhibitionists and all manners of reprobates would find it easier to operate unencumbered by long underwear, winter boots and bulky garments.
All of that would translate into tough questions and media coverage. The spotlight on attention grabbing headlines of incidents in the street would cause the politicians and city administration to squirm. They would in turn ask as they do every year, "Chief and Deputy Chief, WHAT is the police department doing to address these issues?"
From my street level perspective, I was just enjoying a few rays and looking forward to a little "action" on the streets. People would be out. Criminals would be out. What the boss viewed as problems, I saw as opportunities to catch bad guys and do some "police work."
In between the action on the streets there would be time for a Washtenaw Dairy ice cream cone or Dairy Queen treat—I actually prefer "Boston Coolers" at each because ice cream cones consumed with a mustache and navy blue shirt in a police car can be lead to a sloppy uniform disaster. Back in the day a burger at Everett's or a root beer and Coney at the A & W were also cherished spring pastimes.
People would be out on the streets again, and would laugh and smile more. They would be looking up, instead of burying their faces and looking down to block the wind and weather or scanning for patches of ice. They spoke positively about the weather instead of grumbling about Michigan winters. Spring is a great time in an All-American college town to watch the people and scenery flowing past the windows of a police cruiser.
I still feel that way, but I also have concerns this spring. Recently in speaking to old colleagues in Ann Arbor there are some disturbing crime trends. Criminals are actually ripping electronic devices out of victim's hands.
Some of the thugs will rush up to victims and hurriedly ask if they can borrow a smart phone the victim is using because they "lost" theirs. The thief then grabs the phone and dashes away. Other rogues will just spot the device and run by and grab it.
According to the detectives I spoke to, heroin is driving this ugly trend. The "dope sick" addict can get $100 credit at the dope house for Apple electronic devices and $50 for all others, if they are tough enough or fast enough to get away with the victims e-device. What disturbs me is that this particular crime is dangerous and desperate. The chances of the suspect being identified and apprehended by the police or beaten to a bloody pulp or shot by the victim are rather high since this is a face-to-face encounter. That means the fool committing the crime is extremely desperate. The next question is just how desperate and how far will that individual go to "get right" -- that is get heroin?
Remember, "be aware and watch out for your neighbor." Be aware of where you are using your e-devices and who is around you. Keep your head up and keep your eyes moving. If you do not have to use the device in a crowd, conceal it so as not to tempt the would-be thief.
Watch out for your neighbors. If you see a problem developing, be a good witness and call 9-1-1 and report what is going on to the police. If you see the police in foot pursuit of a suspect and used to play contact sports or feel confident enough, a well-placed foot or shoulder can launch a criminal or at least vary their course and slow them for the pursuing officer. Several times "good neighbors" have assisted me while I lumbered after a fleeing criminal, but if you don't feel comfortable stand back and be a good witness.
If you see a suspicious person who looks like they are going to victimize someone—call the police. Prevent the crime before it happens. That is being a good neighbor.
Speaking of good neighbors, a great neighbor of mine for 40 some years passed away last weekend. This Korean War combat tested Marine was a great neighbor who called anytime he saw a problem around my family's cottage. I will miss his friendly jibes that he believed my gorgeous wife actually wrote these columns. Rest in peace Mr. Fisher.
Lock it up, don't leave it unattended, be aware and watch out for your neighbors.