Officials: Barrels of oil likely dumped in road to avoid disposals fees
Posted on Thu, Jul 26, 2012 : 4:50 p.m.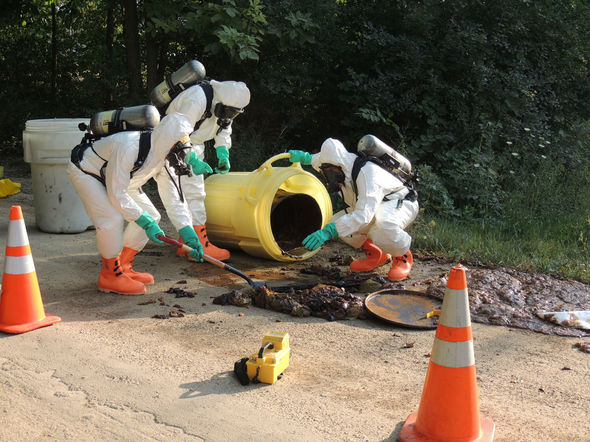 Courtesy of Washtenaw County Hazmat
The barrels of oil dumped along roadways in Augusta and Pittsfield townships Wednesday were probably discarded so the suspect or suspects could avoid disposal fees, officials said.
Vic Chevrette, who heads up the Hazmat crew in Washtenaw County, said there was a similar incident in Exeter Township in Monroe County recently.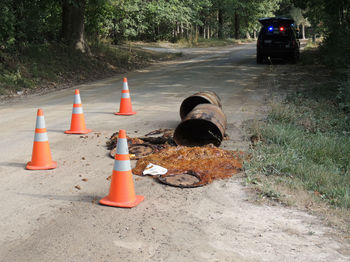 Courtesy of Washtenaw County Hazmat
Most of the material the Hazmat crews cleaned up in the two incidents Wednesday night was used motor oil, which can be recycled for free with a $3 entry fee at the Washtenaw County Regional Drop Off station, located at 2950 East Ellsworth Road in Ann Arbor.
The two incidents are still under investigation by the Michigan State Police and Pittsfield police, as well as the Michigan Department of Environmental Quality.
Five 55-gallon plastic drums of used motor oil were left near Macey and Bunton roads in Augusta Township. They were discovered about 7:30 a.m. Wednesday. Later that afternoon, two more 55-gallon barrels filled with used motor oil and grease were dumped near Munger and Bemis roads in Pittsfield Township.

View Barrels dumped in a larger map