Just for fun
News Quiz: Test your news knowledge
Posted on Sat, May 19, 2012 : 9:17 a.m.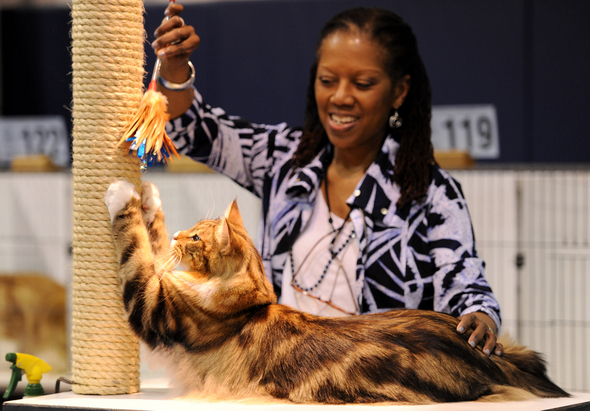 Angela J. Cesere | AnnArbor.com
1. A U-M study finds that people are most likely to answer truthfully via what method rather than on the phone?
A) Texting
B) Facebook
C) In person
D) Twitter
2. A man accused of breaking and entering led police on a foot chase through what area?
A) Downtown Ann Arbor
B) Ann Arbor's Old West Side
C) The Huron River
D) The Green Road Busch's
3. The Sonic Lunch line up is out, and there are some big names attached. Who will NOT be playing?
A) Mitch Ryder
B) Richard Petty Jr. Jr.
C) Dale Earnhardt Jr. Jr.
D) Mayer Hawthorne
4. What is the photo from?
A) The pet parade in Ypsilanti
B) A prospective adopter at the Humane Society
C) A profile on a veterinarian
D) A cat show




Answer: 1-A, 2-C, 3-B, 4-D