Updated at 8:15 p.m.:

Mother to teen missing since crash: 'Please call someone'

Posted on Fri, Sep 7, 2012 : 3:40 p.m.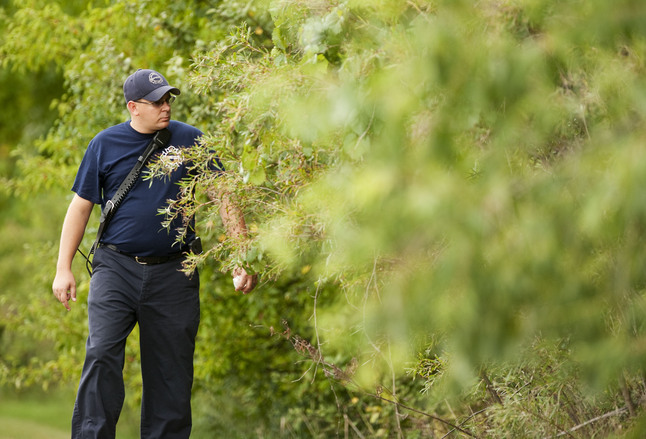 Daniel Brenner | AnnArbor.com
Mishelle Tracy has a message for her missing 19-year-old son, Nathan, who may be too afraid to turn himself in after fleeing from a car crash in Pittsfield Township Wednesday: call someone.
"Nathan, we love you unconditionally," she told AnnArbor.com by phone from the area near the Valley Ranch Apartments where police were continuing the search Friday around 2:30 p.m. "Please call us and we'll help you figure out everything. Your family and friends only care about you. Our hearts can only heal with your safe return. Please call someone."
Mishelle hasn't heard from her son since Wednesday. She said that after a family dinner at their home in Trenton, Nathan, a second-year engineering student at Henry Ford Community College, drove to Ann Arbor to see some friends.
"That was the last time I saw my son," Mishelle said.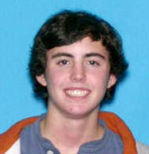 Courtesy of Pittsfield police.
Pittsfield police said Nathan was headed north around 11:30 p.m. on
Ranchero Drive
near Oak Valley Drive when the Ford Focus he was driving went off the road and crashed into the back of a truck parked in a carport. Nathan then spoke briefly with a witness before walking away from the accident. Nathan's cellphone was recovered in the car, which was subsequently towed and impounded.
He was last seen wearing a blue tank top, shorts and deck shoes, according to Pittsfield police.
"Nathan is a very social kid with lots of friends," Mishelle said.
Many of his friends and family -- including one brother and one sister -- have been helping out with a search of a wide swath of territory centered around the Valley Ranch Apartments.
As of 2:30 p.m., a state police helicopter had completed a search of the area with negative results, said Pittsfield Public Safety Director Matt Harshberger. Three K-9 units were combing the area and bloodhounds were just getting started.
"We've done a pretty thorough search. So far, we've turned up nothing," Harshberger said. There are several retention ponds in the area the dive team from the Washtenaw County Sheriff's Office are scheduled to search tomorrow. Police are checking with businesses in the area to see if there is any security camera footage of Nathan that night.
The search will conclude when police are fairly certain Nathan is not in the area, but the investigation will continue, Harshberger said.
Updated at 8:15 p.m.: Harshberger confirmed dogs did pick up a track, but that search operations were called off.
"The last track we had was him following I-94 eastbound along the highway, pretty much up to State Street where we believe he cut across the highway to go back into Ann Arbor," Harshberger said. "Based on how long the track was, we believe physically he is OK enough to be able to do that. We think that he is in pretty decent physical shape."
Police are not going to continue the search tomorrow, but the investigation continues. Since Tracy is believed to have crossed over into Ann Arbor, Pittsfield police have contacted the Ann Arbor Police Department, who will check businesses north of I-94, Harshberger said.