Updated:

Power restored to Washtenaw/Carpenter area, 2,300 DTE customers

Posted on Wed, Jul 11, 2012 : 10:27 a.m.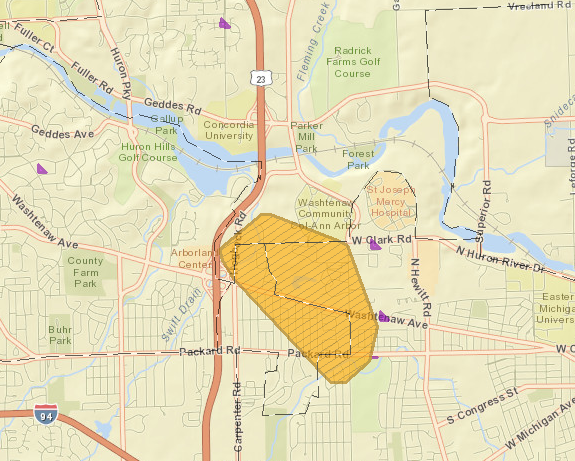 Courtesy of DTE Energy
More than 2,300 people were without power in Pittsfield and Ypsilanti townships Wednesday morning due to an auto-protection device kicking in, according to DTE Energy.
The power was restored by 1:20 p.m., according to the outage map.
According to the company's outage map, 2,316 people were without power in an area stretching from Washtenaw Community College to the Polo Fields Washtenaw Country Club.
The Pittsfield Township Public Safety Department reported the traffic light at Carpenter Road and Washtenaw Avenue was expected to be out for three to four hours.
As of 1:20 p.m., all traffic lights were working in the affected area.
The auto-protection device is listed as a cause of a momentary outage. The devices kick in when some sort of interference comes in contact with power lines, such as an animal or tree branches, according to the DTE website.