Michigan Memories: University of Michigan's Hill Auditorium turns 100
Posted on Mon, Oct 1, 2012 : 6:05 a.m.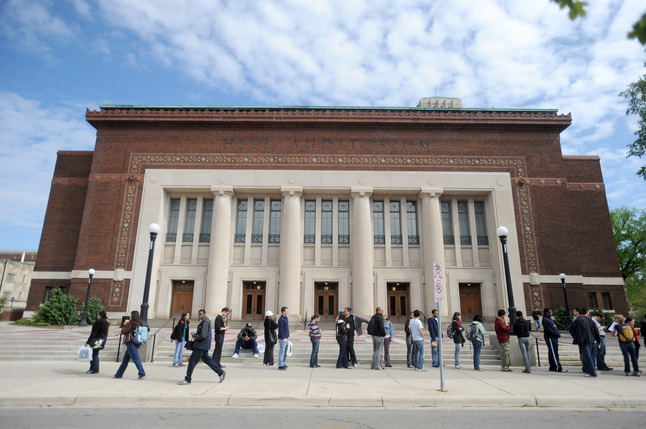 From Yo-Yo Ma and Joshua Bell to Bob Dylan and Ludacris,University of Michigan's Hill Auditorium has hosted some of the most famous names in the music industry since it opened a century ago.
The auditorium is an acoustic gem and this academic year it's celebrating its centennial, a 100-year milestone of countless concerts, graduations and famous keynotes.
Here's a look at Hill Auditorium over the past 100 years: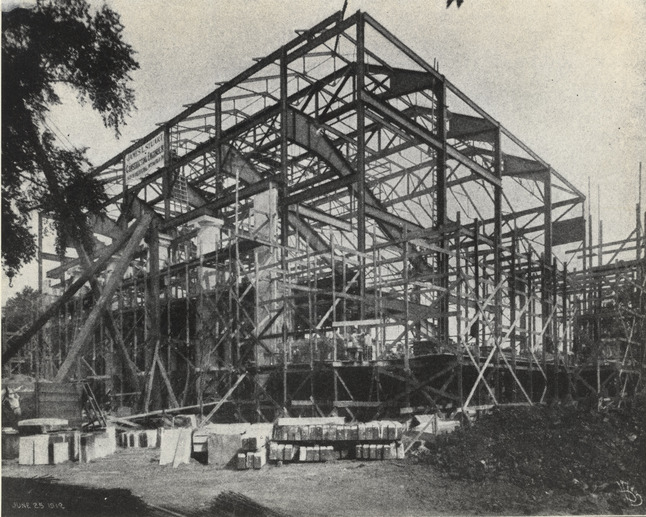 Ann Arbor News
In this June 25, 1912, photo Hill Auditorium is in the midst of construction. The cost to build the new auditorium was roughly $282,000, with the bulk of the funds coming from a $200,000 donation from Arthur Hill, who served as regent from 1901 to 1909, according to
archives
. U-M initially spent $65,000 to equip the auditorium, which had an initial capacity of 4,300 patrons in the main auditorium and a total square footage of nearly 72,000.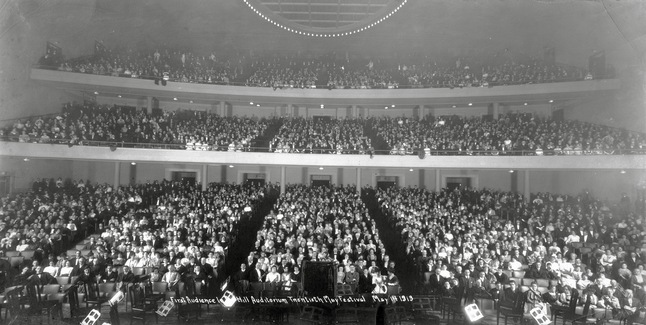 Hill Auditorium opened to its first audience in May 14, 1913, according to
archives
. The caption in this 1913 photo says the audience was attending the "twentieth May Festival," an annual festival that took place at Hill from 1913 to 1994 and featured orchestras from Boston, Chicago and Philadelphia.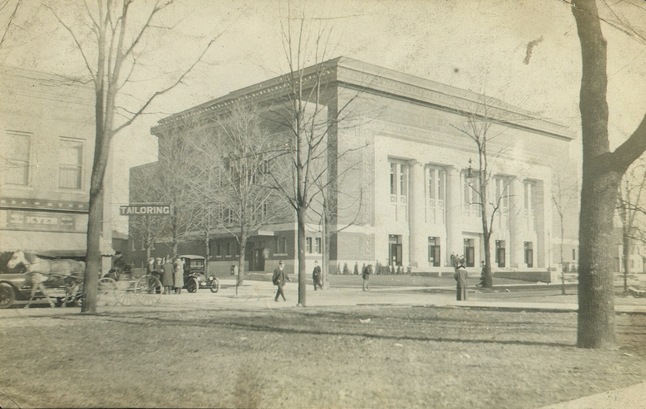 U-M Bentley Historical Library
This early photo of Hill Auditorium, date unknown, shows the venue shortly after its construction. Take note of the horse-drawn carriage at the far left of the photo and the tailoring shop where Panera Bread now stands.
Hill did not have a major renovation until 1949. Another major renovation began in 2002.
Hill housed the original Frieze Memorial Organ from 1913 to 1928, according to archives. When the organ was replaced, its name was retained. Today, the Frieze Memorial Organ remains one of the most valuable musical instruments on campus.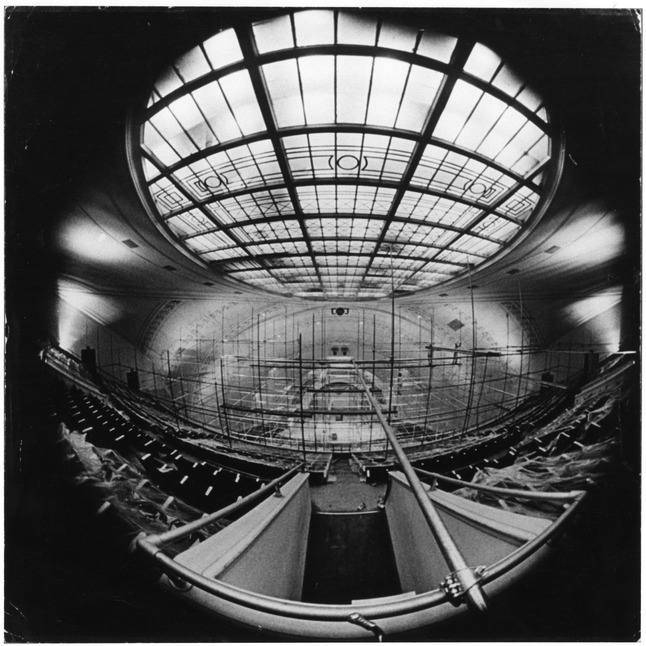 Photo from U-M Musical Society
In this undated photo Hill Auditorium receives a paint job.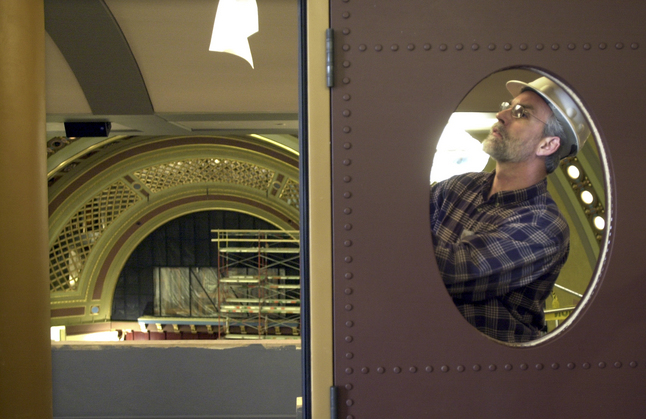 Contractor Howard Westergard installs one of the leather covered doors from the inside Hill Auditorium. When this photo was taken, workers were scrambling to finish the restoration, which cost U-M roughly $40 million, began in 2002 and lasted about 20 months.
"This project preserves the best of the original, conserves the building for the future and brightens this jewel of our cultural assets," U-M President Mary Sue Coleman said at the time.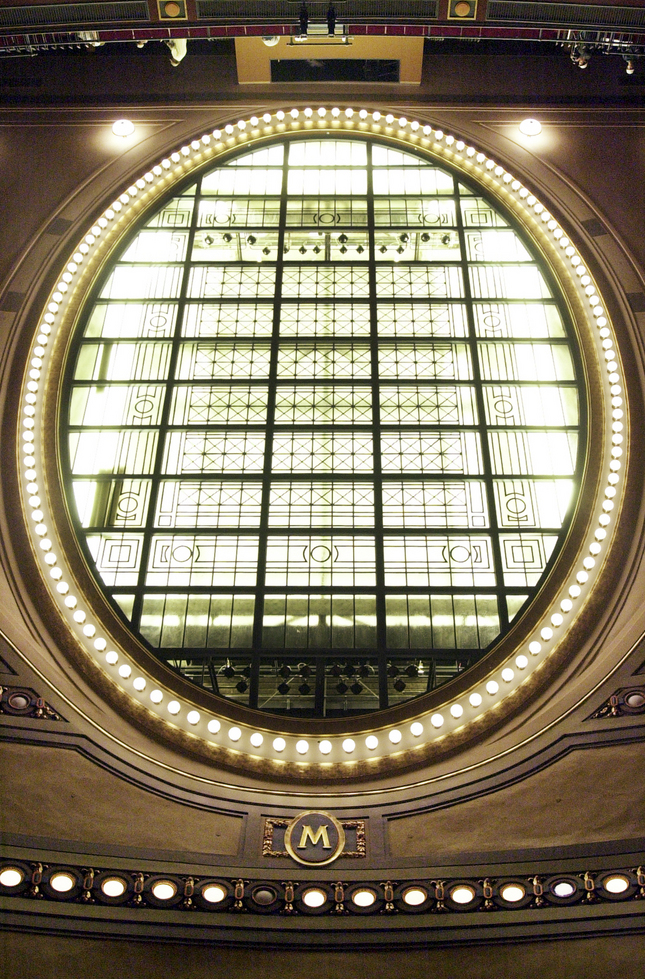 Ann Arbor News Photo by Leisa Thompson
After the ceiling of the renovated Hill Auditorium was refurbished, people began referring to it as "the necklace," for good reason.
Ann Arbor News Photo by Leisa Thompson
The renovated and repainted backdrop of Hill auditorium is pictured in this 2005 photo.