Mast Road Bridge repair near Dexter closes 1 lane through early August
Posted on Wed, Jun 22, 2011 : 5:56 a.m.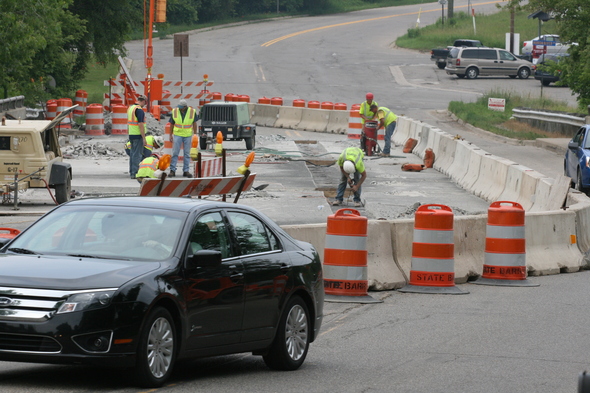 Lisa Allmendinger | AnnArbor.com

Repairs to the Mast Road Bridge over the Huron River in Webster Township outside of Dexter are moving along quickly, with a single lane of traffic crossing the bridge to maintain two-way traffic with a pair of traffic lights.

The $425,000 project began June 13 said Jesse Telfer, the foreman on the 6-man project team from Davis Construction of Lansing, and it is expected to be complete in September.

"Things are going well and we're making good progress," said Dan Heath, a recently retired Washtenaw County Road Commission employee, who was hired back as the inspector on the job.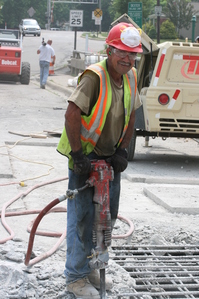 Lisa Allmendinger | AnnArbor.com
Demolition of the deck is almost complete and Telfer expects new concrete to be poured on the bridge Wednesday. He said the crew is working 10-12 hours a day six days a week.
"People have been really nice to us," Telfer said of passers-by.
The only glitch so far was in the first few days of construction when traffic backed up at the lights that control vehicle crossings from each end of the bridge. Since then, the lights have been reprogrammed said Aaron Berkholz, construction supervisor from the Washtenaw County Road Commission.
"I've only had one e-mail and even that wasn't a complaint," Berkholz said.
Timing for the lights has been changed during both the morning and evening rush hours to accommodate cars going toward Dexter in the morning and through the village in the evening. Planned during the project are the replacement of the deck joints, concrete deck patching, beam repairs and concrete pier patching. In addition, the asphalt road approaches will be removed and replaced.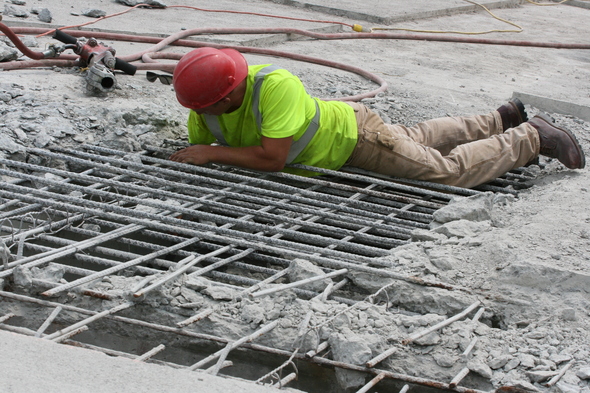 Lisa Allmendinger | AnnArbor.com
"We haven't found any surprises," Berkholz said.
This single-lane traffic pattern will continue remain through early August.
At the completion of the first stage, it's expected that there will be enough width on the bridge for two lanes of traffic for the remainder of the project that is scheduled for completion in early September.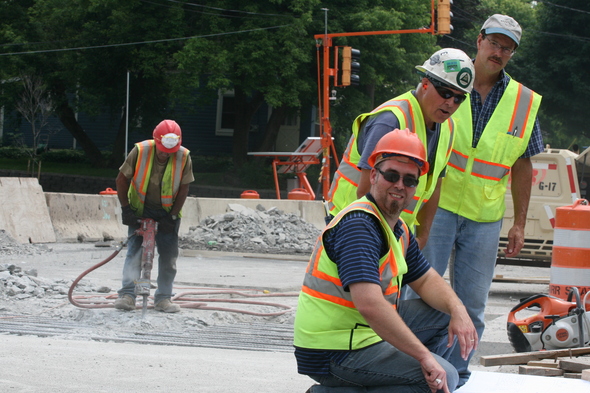 Lisa Allmendinger | AnnArbor.com