League of Women Voters hosting two forums in advance of May 8 election in Washtenaw County
Posted on Mon, Apr 23, 2012 : 10:20 a.m.
The League of Women Voters in Ann Arbor is hosting two forums on April 25 in advance of the May 8 election.
The forums will be broadcast on CTN Channel 19. It's expected they also will be re-aired multiple times leading up to the election.
The first forum from 7 to 7:30 p.m. features two Washtenaw County Board of Commissioners candidates from Pittsfield Township: Democrat Felicia Brabec and Republican Richard Conn. Brabec already was appointed to the seat vacated by Kristin Judge, but now she must compete against Conn to keep the seat through the end of this year.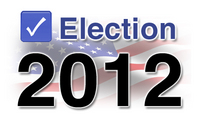 The second forum from 8 to 9 p.m. is on the
technology improvement bond proposal
for the
Ann Arbor Public Schools
. The league said it's an information-only forum and it hasn't taken a position on the proposal.
The panelists are AAPS Deputy Superintendent Robert Allen, Brit Satchwell of the Ann Arbor Education Association and Donna Lasinski of the PTO. Questions for either forum can be emailed to the league for consideration by April 19. Go here to find out how to contact the league.
For more information on the May 8 election, visit the county's website.