Judge dismisses Dream Nite Club lawsuit claiming city didn't provide due process
Posted on Thu, Jun 7, 2012 : 6:27 p.m.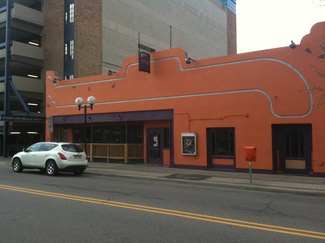 Ryan J. Stanton | AnnArbor.com
The city of Ann Arbor had yet another courtroom victory Wednesday in the ongoing Dream Nite Club issue.
During a hearing at the Washtenaw County Trial Court, Judge Melinda Morris dismissed a lawsuit filed by V.R. Entertainment against the city claiming it had failed to provide due process to the nightclub for a hearing held during the city council meeting on March 19.
The suit also claimed the city violated the Open Meetings Act and that there was no evidence to support Council Member Tony Derezinski's recommendation not to renew the club's liquor license.
Roger Farinha, attorney for V.R. Entertainment, said while many area businesses were notified of the meeting, his clients were not.
"They never sent notice to Dream Nite Club," he said. "What's clear is that Ann Arbor has a pattern of practice of targeting businesses that cross their paths."
But the judge found there was no factual or legal basis for the claims and dismissed the case, according to City Attorney Stephen Postema.
"The city has a detailed liquor license non-renewal recommendation procedure. The court found that Derezinski and the City Council followed that process and complied with all due process requirements," he said. "Even when offered an opportunity to state why their license should be renewed given all of the documented problems at their club, the owners of the Dream Night Club remained silent (at the March 19 meeting). The plaintiff's convoluted claims were without any factual or legal merit."
It was at the March 19 meeting the city council voted not to renew the nightclub's liquor license. V.R. Entertainment hoped to get that license back via lawsuits in county and federal courts.
So far, any attempts to get the license back have been unsuccessful. A similar suit filed by one of its creditors two weeks ago also was dismissed. Dream Nite Club was evicted from its former location last month for nonpayment. On Monday, property was taken from the structure on South Fourth Avenue by relatives of a creditor as part of the eviction process.
According to Farinha, V.R. Entertainment plans to appeal Judge Morris's decision.
"All we're asking for is a fair shake," Farinha said.
Meanwhile, in another lawsuit, on May 30, the city and V.R. Entertainment appeared at a hearing in federal court where they argued a civil rights claim. V.R. is seeking $3 million in that suit.
Postema said the judge in that case will likely issue an opinion within the next several weeks.