Ann Arbor's Huron Hills and Leslie Park golf courses officially open for 2011 golf season
Posted on Wed, Mar 30, 2011 : 2:25 p.m.
The city of Ann Arbor has announced the city-run Huron Hills and Leslie Park golf courses are officially open for the 2011 golf season.
Go online for a tee time at http://www.a2golf.org.
Rates to play 9 or 18 holes at Huron Hills today through Friday are $10 to walk, or $18 with cart. Spring rates start Saturday and the city is offering 18 holes with cart for $18 to seniors age 59 or older, and $20 for adults. The course is located at 3465 E. Huron River Drive.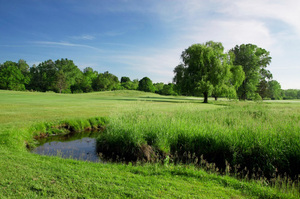 City of Ann Arbor
Rates to play 9 or 18 holes at Leslie Park today through Friday are $12 to walk, or $20 with cart. Starting Saturday, rates will be $22 with cart for seniors and $28 for adults.
Leslie Park is located at 2120 Traver Road.
To download a copy of the new 80-page parks and recreation activities guide, including pages of information on junior and adult instruction classes at Huron Hills, tournaments and special events at Leslie Park, go to http://www.a2gov.org/parks.
Huron Hills has Wee Tee's designed for young and beginner golfers, as well as junior leagues and camps and a new parent-child class for children ages 6 and up.
The golf courses also offer specials and discounts through a Facebook page at http://www.facebook.com/a2golf.
City officials have focused efforts on reducing the general fund's subsidy of golf operations in recent years. They reported recently that both Huron Hills and the Leslie Park have seen remarkable improvements in financial performance. Attendance is up 56 percent in four seasons at Huron Hills and up 48 percent at Leslie Park.
The actual loss for both courses for fiscal year 2010-11 is $371,319 — about $119,636 better than the $490,955 originally projected, according to city records.
Projections for the next two years show the courses operating at a subsidy of slightly higher than $250,000 — down from more than double that amount two years ago. The subsidy just for Huron Hills is estimated at $162,000 next year and $160,000 the following year.