Severely neglected puppy nursed back to health; charges sought
Posted on Sat, Sep 29, 2012 : 5:59 a.m.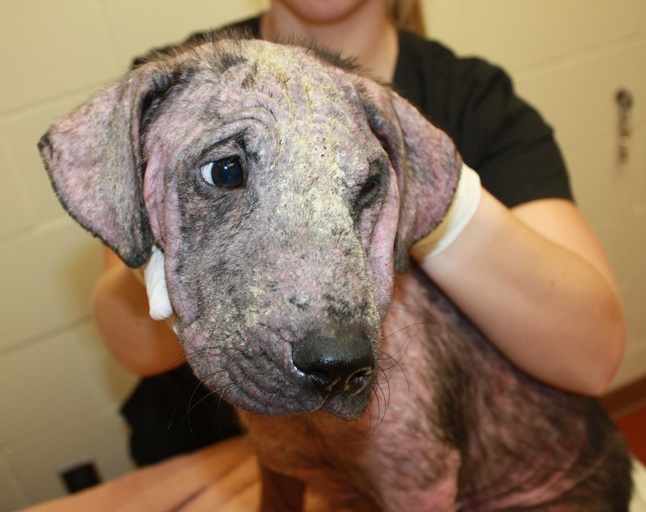 Humane Society of Huron Valley photo
Biff was a cute little puppy when he came to the Humane Society of Huron Valley in May. Employees were happy when an Ann Arbor man adopted him and took him home a few weeks later.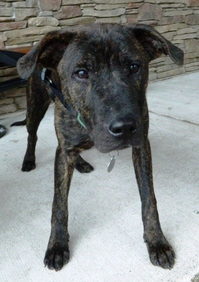 But in late July, cruelty investigators were horrified to discover Biff in a severely neglected state. He was suffering from a bad case of mange, a skin disease that left him nearly hairless and his skin covered with scabs.
It was obvious Biff had been left unattended in a crate and that the neglect had gone on for some time.
"I think the alarming thing is the duration it went on for and the severity of the mange," said Matt Schaecher, Humane Society cruelty investigator.
But fortunately, this story has a happy ending: After several weeks in foster care, Biff is once again the picture of health, and he has a new home.
Meanwhile, the Humane Society is seeking charges against his former owner.
"We all beat ourselves up after seeing the condition of this poor dog," Schaecher said. "We do our very best to find loving homes for animals without creating unnecessary delay and red tape that discourage people from adopting.
"We did review our practices to see if there was any red flags that we missed and didn't find any.
"Unfortunately, without a crystal ball, we cannot completely prevent this from happening," he said. "This is one of those regrettable times where what we were told by the adopter did not match reality."