community wall links:

Holiday Helpers program provides holiday gifts for local children; YMCA invites all to celebrate solstice with sun salutations

Posted on Tue, Dec 18, 2012 : 9:56 a.m.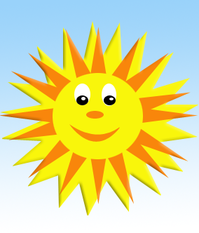 From a collaboration between the Jaycees and Big Brothers/Big Sisters to provide holiday gifts for local families to a chance to celebrate the solstice with a yoga practice known as "sun salutations," here's a roundup of some of the stories posted on AnnArbor.com's Community Wall over the last few days:

By: Ann Arbor Jaycees: Ann Arbor Jaycees host annual Holiday Helpers program

The program is a partnership with the Big Brothers/Big Sisters of Washtenaw County and allows for the 'Bigs' to take the 'Littles' shopping for holiday gifts for their families.

By: Jan Hack: Celebrate the Winter Solstice!

Please come join us as we celebrate the return of light after the longest night.