Green Party candidates emerge in Washtenaw County for state House, Congress, U-M regents seats
Posted on Thu, Jun 7, 2012 : 7:17 p.m.
The Green Party of Michigan held its nominating convention this past weekend at Central Michigan University and chose nominees for state and local offices.
Emerging as nominees in Washtenaw County were David McMahon, who is seeking the 55th District state House seat being vacated by Republican Rick Olson, and Richard E. Wunsch, who is seeking the 7th District U.S. House seat held by Republican Tim Walberg.
Webster Township resident Eric Borregard, who recently was disqualified from running as a Democrat for the county board against Republican Dan Smith, also is the Michigan Greens' statewide nominee for the University of Michigan Board of Regents.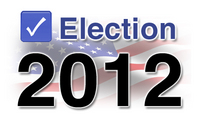 Borregard said he's running a campaign for students and parents as a parent advocate and said there should be a robust debate about student loan debt this political season.
"And the way money is being spent at the university, I think that really needs to be looked at," he said. "Students are kind of an underclass and the rest of it is sort of a big business, so I plan to examine the corporate nature of the school. That's the focus on my campaign."
Borregard expressed disappointment in being disqualified from running for county board in late May, criticizing what he considered a "plutocratic" government in Michigan.
"The state is kind of the final word on that," he said. "I think when the people voted for a Republican governor, state Legislature, Supreme Court, attorney general, they pretty much sealed the deal on a kind of Republican oligarchy."
Across the board, the Green Party candidates who spoke at the nominating convention offered support for reproductive rights as well as the institution of gay marriage, according to a new release from the Michigan Greens, saying support for the candidates was unanimous.
"Also a theme was the political system itself, which also revolves around financial gain rather than representing and implementing the will of the people," the party stated.
The Michigan Greens also nominated Harley Mikkelson for U.S. senator; Candace R. Caveny and Dwain Reynolds III for State Board of Education; Lloyd Clarke for the Michigan State University Board of Trustees; and Margaret Guttshall and Latham Redding for the Wayne State University Board of Governors.
Mikkelson was the Green Party's candidate for governor in 2010 and pulled just 981 votes in Washtenaw County, compared with the 59,829 cast for Democrat Virg Bernero and 58,029 cast for Republican Rick Snyder in Washtenaw County.
Of the 123,672 ballots cast in November 2010 in Washtenaw County, only 212 straight Green Party tickets were cast, compared with 36,224 Democratic and 22,358 Republican.