Fruits of ZORO: City of Ann Arbor releases 268-page draft copy of new development code
Posted on Wed, Aug 1, 2012 : 10:49 a.m.
A draft version of Ann Arbor's new Unified Development Code is now available on the city's website, city officials announced on Wednesday.
The single document combines 11 chapters of the Ann Arbor City Code related to zoning and development, city officials said.
The 268-page document can be downloaded here.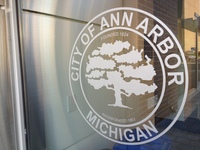 The city is inviting the public to come to the next Zoning Ordinance Reorganization (ZORO) Project public meeting at 7 p.m. Thursday in the basement conference room at city hall, 301 E. Huron St., for an official presentation of the document.
City staff will be available to answer questions and provide comments.
Details about the ZORO project and all documents related to ZORO are available on the project website at www.a2gov.org/zoro.
For more information, email zoro@a2gov.org.