Attorney fees add up as external review of University of Michigan child porn reporting delay continues
Posted on Thu, Jun 14, 2012 : 5:59 a.m.
The University of Michigan is paying lawyers up to $725 per hour to work on an external review of a six-month lapse in the reporting of child pornography found in an employee area at University Hospital and allegedly tracked back to a pediatric medical resident.
The tab for the external investigation of the reporting lapse and a separate review of hospital security procedures could exceed a half-million dollars, according to documents obtained by AnnArbor.com through the Freedom of Information Act.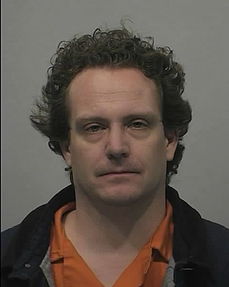 Meanwhile, the investigations are still ongoing, said U-M spokesperson Rick Fitzgerald. Kelly Cunningham, head of U-M public affairs, said on April 6 that the review of hospital security practices would take roughly six weeks —making the finish date in mid-May— and that investigators "are going to be working as fast as possible."
"Everything is taking a lot longer than we thought it would," Fitzgerald said this week.
The reviews were prompted by the discovery that eight Health System officials —including university lawyers and hospital security— were confronted with evidence that pediatric resident Stephen Jenson, 37, was allegedly viewing suspected child pornography while working at the Pediatric Emergency Department in May 2011 but didn't report it. U-M Department of Public Safety officers did not learn that another medical resident had discovered a computer thumb drive with documents containing Jenson's name and a pornographic image of a child until six months later, in November 2011.
The school launched an internal review of the lapse in December and publicly released a report of that review on Feb. 10. That review concluded the lapse was primarily caused by a poor decision by a university attorney, who has since left the university, and by inadequate communication between hospital security and police. The next week, the Board of Regents unanimously called for an external probe of the lapse, the first review of its kind since athletic department booster Ed Martin was accused of bribing Wolverine basketball players in the 1990s.
"It's a terrible situation. It's one that is unacceptable to the regents," Regent S. Martin Taylor said of the lapse in February. "We must do everything in our power to make sure it's not repeated."
The school is paying international law firm Latham & Watkins a maximum of $395,000 to complete the review.
According to a contract of the agreement obtained by AnnArbor.com through the Freedom of Information Act, Chicago-based trial lawyer Zachary Fardon, an experienced internal investigator, is being billed at $725 per hour to lead the review. Other firm associates, who were not named in the FOIA, are being billed at between $595 and $540 an hour, according to the contract, and an unnamed partner is also being billed at $725 an hour. Firm paralegals are being billed at between $180 and $280 an hour.
If the university administration wants to exceed the $395,000 cap, it must first seek permission from the Board of Regents.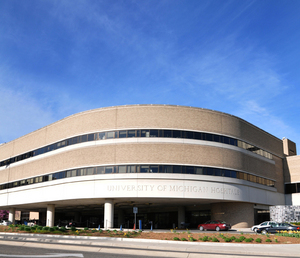 University of Michigan Health System photo
The separate assessment of hospital security is being conducted by Margolis Healy & Associates, a consulting firm specializing in higher education and hospital security. The firm is also conducting a study comparing U-M's campus security operations to those of peer institutions. U-M originally predicted the review, which is in its 10th week, would take roughly six weeks.
Although Cunningham originally told AnnArbor.com in April that the review would cost $105,000, the contract with Margolis Healy & Associates, obtained through FOIA, shows an invoice of $111,312. According to the contract, the review of hospital security practices will cost $71,136 in billable hours and the benchmark study will cost $17,877 in billable hours. The firm has also billed U-M $22,299 under the category "travel and expense."
According to the contract, Margolis Healy and Associates will work to understand "current operational cultures", "assess leadership alignment to operating practices," "conduct a gap analysis between current and ideal practices," and "develop actionable recommendations."
In March, the university tapped retired auditor Fred White Jr. to serve as liaison between U-M and the outside firms. At a rate of $53 per hour, White has been paid $31,305 since March 1, 2012.
Meanwhile, Fitzgerald said U-M has not had any further contact with the U.S. Department of Education since sending the agency material in February related to the reporting lapse. DOE is investigating whether the university violated the Clery Act, a federal statute that requires universities to accurately disclose campus crime statistics and, when warranted, warn the campus community if a crime poses a threat.
Jenson is awaiting a June 26 hearing before the U.S. District Court in Detroit. He is facing federal child pornography charges after police discovered 97 images and four videos of suspected child pornography stored in his belongings.
This story has been updated with information about Fred White's pay.