U-M's Regional Alliance for Healthy Schools recognized nationally for cloud-based clinic management system
Posted on Thu, Jul 12, 2012 : 5:55 a.m.
The University of Michigan's network of school-based health centers is being highlighted this month on the U.S. Department of Health and Human Services' Health Information Technology website.
The site presented the Regional Alliance for Healthy Schools' cloud-based practice management system as an example of an IT solution for health clinics that is both "durable" and "cost efficient," the website says.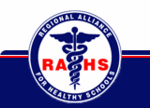 The RAHS uses a cloud-based system to meet various reporting requirements, manage resources and capture reimbursements at each of its district health centers, according to the website. The "cloud" is a web-based software program that can be accessed from a central computer server.
The Health IT website, which is operated by the Health Resources and Services Administration, an agency within the U.S. Department of Health and Human Services, provides help and tools for improving the quality of health care through effective IT solutions.
It focuses on how the RAHS operates and, specifically, on the benefits the cloud-based management system has provided the organization, such as the percent of paid claims increasing dramatically since implementation.
From 2005 to 2011, the percent of claims paid to the RAHS has grown from 4 percent to 67 percent, the website says.
The cloud-based system also allows the regional alliance to capture data on all provided clinical services. According to the Health IT website, this is important since not all provided services are reimbursable.
U-M's regional alliance currently operates health clinics at Ann Arbor Technical High School, Lincoln High School, Scarlett Middle School, Ypsilanti Middle School, Ypsilanti High School and Willow Run Community Schools.
Read the complete Regional Alliance for Healthy Schools spotlight here.
Staff reporter Danielle Arndt covers K-12 education for AnnArbor.com. Follow her on Twitter @DanielleArndt or email her at daniellearndt@annarbor.com.