Posted on
Tue, Aug 6, 2013 : 4:16 p.m.
Ann Arbor elementary principal named Gibraltar schools assistant superintendent
By Danielle Arndt
Ann Arbor's Lawton Elementary School is in need of a new leader, after former Principal Amy Conway resigned to become an assistant superintendent of a district near Detroit.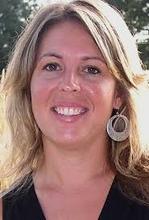 From A2schools.org
Conway was hired as the new assistant superintendent of school improvement for
Gibraltar School District
, located about 40 minutes east of Ann Arbor along the Detroit River, near the Canadian border.
Conway joined the Ann Arbor Public Schools in August 2010. She has worked all three years at Lawton.
The Gibraltar School District has a student population of about 3,750, according to its fall 2012 head count. Ann Arbor serves approximately 16,600 students.
The district has posted the Lawton principal position and is optimistic about finding a new leader prior to the start of school, said AAPS spokeswoman Liz Margolis. The posting went up July 30 and the application deadline is Aug. 13.
Deputy Superintendent of Elementary Education Dawn Linden told Margolis the posting has yielded some good potential candidates already, so an interim principal has not been named to the position, in hopes of hiring a permanent replacement prior to Sept. 3.
According to the Ann Arbor Administrators Association contract, elementary principals at AAPS earn a salary in the range of $96,975 to $109,515.
The Lawton Elementary School opening is the only principal opening at AAPS that must be filled prior to the start of the school year.
The Carpenter Elementary leadership position is held by an interim, Ed Broom, while a human resources' investigation of Principal Charles Davis is ongoing.
Margolis said Tuesday there is no update regarding Davis' employment status with AAPS. The investigation is still taking place, she said.
Lawton is not the only Ann Arbor school that will be starting the year with a new person at the helm. The following principal positions were filled earlier in this summer:
Hyeuo Park at Bach Elementary School
Chuck Hatt at Burns Park Elementary School
Melita Alston at Pattengill Elementary School
Che Carter at Clague Elementary School
Read previous coverage:
Danielle Arndt covers K-12 education for AnnArbor.com. Follow her on Twitter @DanielleArndt or email her at daniellearndt@annarbor.com.