Opinion:

Ann Arbor Administrators Association: Principals received pay reductions as other administrators got raises

Posted on Wed, Mar 13, 2013 : 5:57 a.m.
Ann Arbor Public Schools is faced with a massive financial reduction of $17- to $20 million for the 2013-2014 academic school year. This reduction will result in programming cuts that will certainly change the "look and feel" of the district and impact the students and families that we serve every day.
Today, Ann Arbor Administrators Association (AAAA) issues a public statement, a rarity in the past decade, to inform the general public whom we serve and for those who rely on AnnArbor.com for information.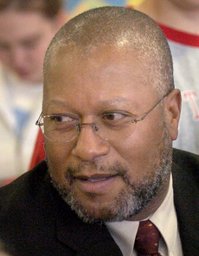 There are two distinct administrative groups in the school district experiencing two different salary histories during the past decade. The first group, central administrators, consisting of the superintendent, and her immediate cabinet have received pay raises in spite of the economic downturn throughout the past two years.
The second group includes building principals and assistant program directors represented by AAAA. We wish to make it known to the families we serve that 100 percent of our members have not received increases to the contractual base salary schedule for the past five years. We have experienced reductions in pay through local, state, and federal mandates.
Beyond the additional health contributions that all people across the country have endured, the Board of Education decreased its contribution to our health care costs causing many building principals and assistant program directors to either seek inferior health care options or pay out-of-pocket expenses to receive the same level of care. We are met with increased workload demands resulting from annual programmatic cuts, and now we have an out of pocket bi-weekly pension tax.
It is critical that information disseminated to the public pertaining to salaries and benefits be factual and accurate. A recent AnnArbor.com article shed light on the salaries of Ann Arbor Public Schools employees, specifically its administrators, but left out some critical information.
We the Ann Arbor Administrators Association will continue to faithfully serve your children regardless of the economic crisis. We as a community must look for more sustainable measures for cuts. AAAA is ready to be a part of the budgeting process and the sharing of solutions and suggestions.
Mike Madison is the co-president of the Ann Arbor Administrators Association and is speaking as a representative for the association.