Economic research institute dubs Ann Arbor No. 1 small city to attend college
Posted on Mon, Oct 1, 2012 : 11:53 a.m.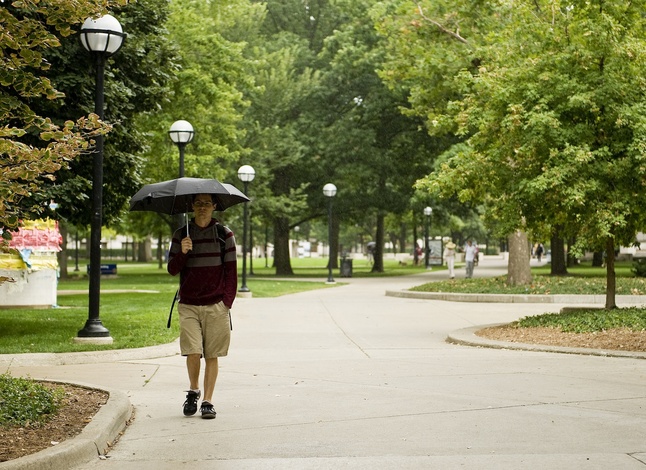 Daniel Brenner | AnnArbor.com

Hold on to your hats Ann Arborites— your lovely town has topped yet another ranking.
The
American Institute for Economic Research
has ranked Ann Arbor, home to
University of Michigan
, the No. 1 small metro area to attend college.
Boston was ranked as the top major city to attend college, San Jose, Ca, was ranked as the best mid-sized city to attend college and Ithaca, NY, home of Cornell University, was ranked as the top small college town.
Fellow Big Ten cities East Lansing, Madison, Wis. and Lincoln, NE. also were highly ranked among small metro college destinations.
This year Ann Arbor has been ranked the No. 9 college town in America by Livability.com and the 10th-best college town in the country by the Princeton Review. U.S. News and World Report, Forbes magazine and Away.com also have highlighted this city as being one of the best college destinations in the country.
Unlike many rankings, the AIER uses quantifiable measures and a scientific process to judge America's college towns, looking at the following factors:
Student concentration
Number of international students
Level of degree attainment
Cost of living
Number of cultural and entertainment venues
People who get from place to place without a car
Percentage of workforce in the arts, education, science, engineering and management
Earning potential
Entrepreneurial activity
Unemployment rate
Brain gain or drain