Eastern Michigan University to hold golf event in honor of Greg O'Dell
Posted on Sun, Aug 26, 2012 : 1:15 p.m.
Eastern Michigan University is hosting a golf event in honor of former police Chief Greg O'Dell.
O'Dell committed suicide in December, shortly after he returned to EMU after a short stint as police chief of University of Michigan's campus.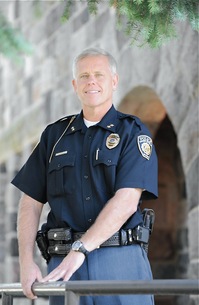 O'Dell first became police chief at EMU in 2008. Before that, he was a member of the Ann Arbor Police Department.
The outing is expected to be an annual event and will take place at the Eagle Crest Golf Club in Ypsilanti on Sept. 28 starting at 8 a.m. The event costs $125 per person or $50 for dinner.
"Greg was genuinely admired for his tremendous contributions to our community and was a key member of the leadership team at Eastern," said EMU President Susan Martin.
Procedes from the event will go toward the Greg O'Dell Criminal Justice Student Scholarship - established for students who are pursuing a career in criminal justice.