Eastern Michigan University police arrest 2 suspected thieves
Posted on Thu, Jun 17, 2010 : 4:26 p.m.
Two men - both with long criminal histories - were arrested this week and accused of stealing from buildings on the Eastern Michigan University campus.
The first arrest came Monday as police were searching for a man who broke into a student's off-campus residence and sexually assaulted her. A 31-year-old man was detained and was quickly ruled out as a suspect in that incident, but was carrying a stolen laptop, police said.
Officers traced the laptop back to the EMU Convocation Center, where it had been stolen minutes earlier from a lower-level office, Lt. Jim Stephenson said. The laptop belonged to the EMU athletic department and had decals on it, Stephenson said.
Another laptop theft also occurred around that time from the EMU Student Center. The suspect, who has a criminal history in Washtenaw County, was wanted on a fugitive warrant in Macomb County, Stephenson said.
The man, who lives in Ypsilanti, has not yet been charged, but the investigation is continuing, Stephenson said.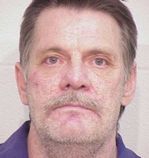 On Wednesday evening, officers arrested a 56-year-old parolee in connection with two thefts on campus. Wayne Sparks was arraigned today on charges that he stole a laptop and backpack from campus buildings in separate incidents over the past two weeks.
Stephenson said detectives identified Sparks as a suspect and arrested him at his Ypsilanti home. Michigan Department of Corrections records show Sparks has a lengthy criminal history dating back to at least 1973.
Sparks, who is being held in the Washtenaw County Jail, has been convicted of multiple counts of home invasion, breaking and entering, receiving and concealing stolen property, escape from prison, drug law violations, and uttering and publishing, records show.
Sparks was released on parole in January.