Customers help revive man choking at Ann Arbor restaurant
Posted on Sat, Sep 22, 2012 : 7:20 p.m.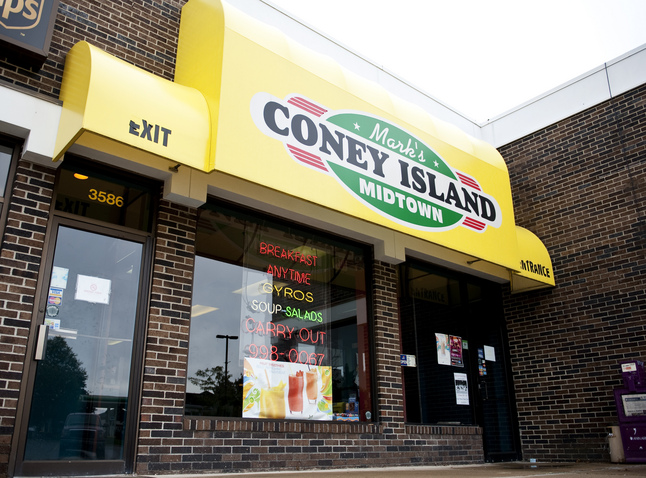 Daniel Brenner | AnnArbor.com

Mark June was at his Coney Island restaurant Friday taking care of business as he would on any ordinary day. But about 1 p.m., the day suddenly became anything but ordinary.

June, co-owner of Mark's Midtown Coney Island, 3586 Plymouth Road, said that's when a customer began choking or at least having trouble breathing.

"My cashier noticed him choking and asked for me," said June. Another customer started slapping the victim on the back. "I helped to dislodge some food from his mouth, but he locked up on me. Then he quit breathing."

That's when Matt Schaecher entered the restaurant and saw a group of people standing around the man slumped over in a chair. Schaecher is the director of animal cruelty investigations at the Humane Society of Huron Valley and a Detroit firefighter.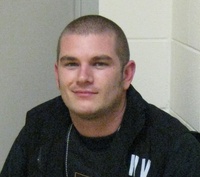 "I tried to assist the man who was helping the victim, but we couldn't dislodge the piece of food believed to be causing the problem," said Schaecher. "His face turned dark purple and blue; he wasn't breathing and had no pulse. We laid him on the ground, and I started doing compressions and could hear a little bit of wheezing from him."
Schaecher said they were able to dislodge the food, and then the victim's color started returning and he was trying to breathe.
Huron Valley Ambulance paramedics arrived a few minutes later and intubated the victim, Schaecher said. The man had a heartbeat, he said. The HVA team transported him to the University of Michigan Hospital. Ann Arbor firefighters also assisted at the scene.
Huron Valley Ambulance spokeswoman Joyce Williams said the man was in serious condition when he arrived at the U-M Hospital Emergency Room. No further condition updates were available.
June said the man was at the restaurant with his daughter, who said he was born in 1926.
June said much credit is due to Schaecher and the other patron who first began assisting the victim. All he knows about that customer is that his name is George and he's from St. Johns, Mich. "George was outstanding. He wouldn't quit," June said.
Anna Whitney, who watched the incident unfold said the two deserve credit for possibly saving the man's life.
"I know he would never had a chance if not for the two strangers who stepped up and came to his rescue," she said.