Mary Burrows, bicyclist killed in crash near Dexter, was outdoor sports enthusiast
Posted on Thu, Jun 28, 2012 : 5:58 a.m.
Mary Burrows loved just about any kind of outdoor physical activity, so it wasn't unusual for her to ride her bike along the roads in Dexter Township near her home.
But it was unusual for the 53-year-old Pinckney-area resident to be gone more than an hour, said her friend, Bonnie Clark.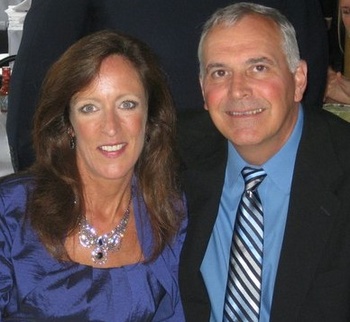 Photo courtesy of Bonnie Clark
"It usually took an hour for her to do her route," Clark said. When Burrows had been gone on an evening bike ride Tuesday for about an hour and 20 minutes, her husband, Bob Burrows, set out to look for her, Clark said.
He encountered police not long after leaving the house, Clark said. They told him a bicyclist had been killed at the intersection of Dexter-Pinckney and North Territorial roads north of Dexter.
He asked if the victim was a woman. That's when he learned his wife, with whom he would have celebrated his wedding anniversary Wednesday, was dead.
Burrows, who would have celebrated her 54th birthday this Saturday, died shortly after 6 p.m. Tuesday when she rode into the intersection of North Territorial and Dexter-Pinckney roads and into the path of a westbound 2002 Mercury Sable driven by a Chelsea man, police said. Burrows was wearing a helmet, police said.
Washtenaw County sheriff's spokesman Derrick Jackson said Burrows had been riding south on Dexter-Pinckney Road when she stopped to take a break at the intersection. When she resumed her ride, she rode up out of ditch and onto North Territorial road, apparently not seeing the westbound car. The driver of the car likely did not have time to stop, police said.
Clark said Burrows, her best friend for many years, was a chemist and worked as a manager at Thetford Corp. in Scio Township. She was highly organized and efficient.
"She got more taken care of in a day than anybody I know," Clark said.
Burrows was also very kind, Clark said."I don't ever recall Mary talking negative about anybody even when we were doing it."
Burrows, who loved swimming, cross-country skiing and scuba diving, among other sports, had recently taken up triathlon participation, Clark said. "She just did one two weekends ago out at Island Lake."
Clark's former husband, Larry Clark, remembered spending many happy Friday nights socializing with Burrows and her husband.
"She was just really full of life," he said. "I remember her laugh and her giggle. … She was like a sister to me."
Besides her husband, Burrows is survived by two adult daughters and a grandson, Bonnie Clark said. Funeral arrangements are pending at Staffan-Mitchell Funeral Home.