Deputy released from hospital after on-duty crash
Posted on Wed, Dec 26, 2012 : 1:12 p.m.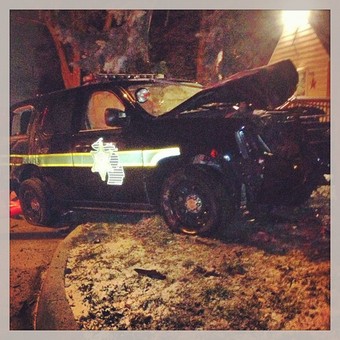 Photo from Instagram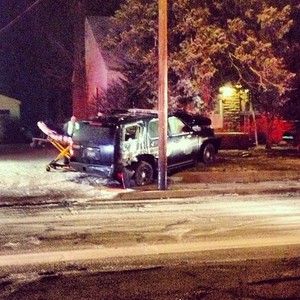 Photo from Instagram
The Washtenaw County sheriff's deputy who was in a car accident Monday night has been released from the hospital and is at home recovering, department spokesman Derrick Jackson said Wednesday.
The deputy was responding to a call involving a suicidal person around 11:45 p.m. Monday when he lost control of the vehicle and struck a tree, according to a news release from the sheriff's office.
The accident occurred on Maus Avenue between South Prospect and Emerick streets in Ypsilanti.
Snowy and icy conditions have been cited as contributing to the crash.
The deputy was transported to a local hospital where he was treated for cuts, scraps and abrasions before his release, Jackson said.
No further information was available.