Ypsilanti Township mother seeks help solving son's 2008 slaying
Posted on Thu, May 31, 2012 : 6:35 p.m.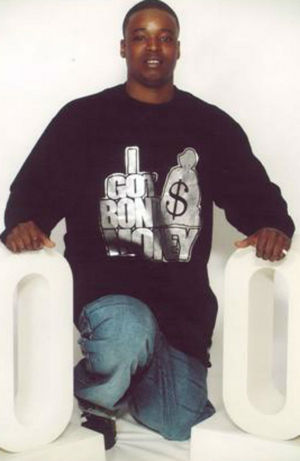 Courtesy photo
The mother of a 19-year-old Ypsilanti Township man fatally shot in 2008 has teamed up with Crime Stoppers to hopefully bring about a resolution in the unsolved killing.
Crime Stoppers is offering a cash reward of up to $2,500 for anonymous tips that lead to the felony arrest of the person or persons responsible for killing Donald Hall Jr., who was found in an Augusta Township ditch with three gunshots wounds in his neck area in August 2008. His mother, Kimberly Hall, recently contacted the nonprofit organization in hopes of turning up some fresh leads.
"What I'm hoping for is justice," she said at a news conference held at her Ypsilanti Township home Thursday. "To be a parent and to lose a child is heartbreaking. I wish someone would come forward … and turn themselves in."
Hall experienced loss even before her son was killed. In 2004, her daughter, 17-year-old Dontonesha Hall, died from diabetes.
"It feels like there's a big hole in my heart from losing my two children," she said. "Donald was a good person. He did not deserve to be murdered. He had a whole life ahead of him."
Hall recounted Donald's homicide at Thursday news conference. Donald, a 2007 graduate of Belleville High School, left in her vehicle on a Sunday afternoon about 3 p.m. and never returned home. The next day, Donald's girlfriend called asking where he was.
Hall told the girlfriend she thought he was with her.
"I got in my car and started looking for my son," she said.
By the next afternoon, deputies from the Washtenaw County Sheriff's Department were knocking on her door.
"They told me he had been murdered," she said.
Hall's body had been found in a ditch on Judd Road near Rawsonville Road. He had been shot three times in the neck.
"They murdered my son inside of my vehicle and then took his body and dumped it in a ditch and they took the car to a completely different area," Hall said.
The vehicle was found off of Coolidge Avenue and Woodale Road in Ypsilanti Townsip.
Hall said it was not a carjack or robbery and that Donald wasn't in any trouble, as far as she knew.
"Donald had no known enemies," she said. "It has been four years. There have been no leads."
Hall's now hoping Crime Stoppers will help her. According to its website, in the past year the organization has received 5,879 tips, cleared 229 cases and helped make 338 arrests.
"For a mother to find her son off the road in a ditch is a pretty horrible thing," said Christian Fuller, media relations coordinator for Crime Stoppers. "We definitely want to find answers."
The time that has elapsed since the killing doesn't necessarily make a difference, according to Fuller.
"We've worked with cases much (older) than that," she said. "We just really want to help her have some closure. At the end of the day, somebody knows something no matter how old the case is."
Anyone who knows anything about the killing of Donald Hall Jr. is asked to call 1-800-SPEAK-UP. Online tips can be submitted at www.1800speakup.org. Tips also can be texted CSM to 274637. All tips can be anonymous. A reward of $2,500 will be paid to any tip leading to a felony arrest.