Ypsilanti police search for man accused of stomping patrol car, breaking out windshield
Posted on Tue, Jul 24, 2012 : 12:54 p.m.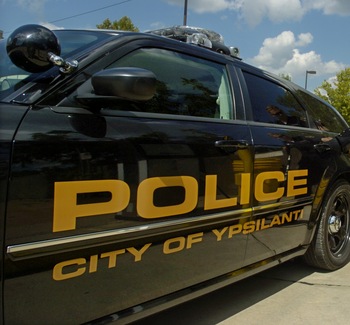 AnnArbor.com file photo
Ypsilanti police are searching for a man who caused $1,300 worth of damage to one of their patrol vehicles, which was left unattended while officers chased another suspect on foot at 10:46 p.m. Saturday.
Police were dispatched to the 600 block of Armstrong Drive in Ypsilanti after receiving reports of a large group blocking traffic.
Sgt. Kent Overton said it's not uncommon in that area for there to be at least 50 or so people hanging around outside any given night. When officers arrived, a 22-year-old man fled and the two officers pursued him on foot.
The man was arrested on suspicion of trespassing, resisting a police officer and destruction of evidence, police said.
Police didn't immediately have any other information about what the man did.
While the officers were away from their vehicle, though, a lone suspect jumped up on the hood of the Ypsilanti Police Department patrol vehicle, Overton said.
"Someone jumped up and down on the hood and smashed the window," he said.
The windshield of the cruiser was likely kicked in, Overton added.
No one in the crowd would say who was responsible for the vandalism. On Tuesday, Overton said police have a better idea after interviewing subjects in unrelated incidents.
"We think we know who it is now," he said. "Sooner or later he'll get rounded up."
Meanwhile, the patrol car is being repaired and can be expected to be back on the road soon.