Police release photos of suspect vehicle from hit and run that severely injured Ypsilanti man
Posted on Thu, May 31, 2012 : 4:06 p.m.
Ypsilanti police released photos of the suspect car from a hit and run on May 19 and are asking the public to contact investigators with any information about the vehicle.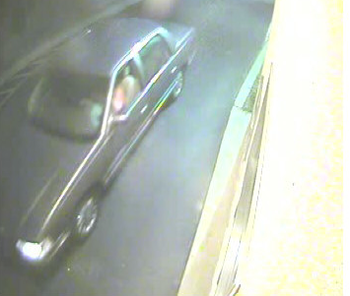 Courtesy of Ypsilanti police
Detective Joe Yuhas said the vehicle is believed to be a 1995 to 1999 Cadillac Deville, dark in color with a light interior. The vehicle would have damage to the front of the passenger side with possible damage to the windshield on the same side, he said.
The photos are from an ATM at a nearby Bank of Ann Arbor, according to police.
The man who was hit has been identified as Andrew Rich, an Ypsilanti resident, who is still hospitalized for his injuries, which include broken legs and head injuries, Yuhas said. Rich is in daily rehabilitation and is expected to make a recovery, Yuhas said.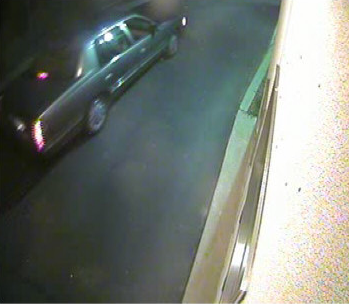 Courtesy of Ypsilanti police
The incident occurred at 10:30 p.m. May 19 at the intersection of Michigan Avenue and Huron Street. Rich was crossing Michigan along Huron when the eastbound vehicle struck him, propelling him 20 feet.
The suspected Deville drove away from the area, and someone in a pickup stopped to tend to Rich, but left when emergency crews arrived.
Anyone with information on the incident is encouraged to call Yuhas at 734-482-9872 or email him at jyuhas@cityofypsilanti.org.