Ypsilanti man headed back to prison after pleading guilty to stealing credit cards at U-M
Posted on Tue, May 1, 2012 : 4:53 p.m.
Prison is once again in Jason Russ' future after he pleaded guilty Monday to eight charges related to credit card thefts at the University of Michigan.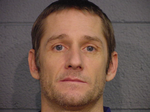 Courtesy of state of Michigan
Russ, a 41-year-old Ypsilanti man, pleaded guilty to six counts of stealing a financial transaction device and two counts of being in possession of a stolen financial transaction device, according to court officials. He's scheduled to be sentenced at 1:30 p.m. June 6 by Washtenaw County Trial Court Melinda Morris, records show.
Court officials stated Russ will be sentenced at the bottom of the guidelines for the charges, meaning he will not be facing the maximum of four years in prison on each charge. However, he will be headed back to prison, officials confirmed.
Russ and suspected accomplice Todd Wilson are believed to have worked together to steal unattended items from university buildings and then use the credit cards that were inside of the bags or backpacks, according to police.
The two men are believed to be two big reasons why larcenies skyrocketed on the university's campus during the first months of 2012, according to police.
It's a sentence Russ is all too familiar with. He's currently on parole for six convictions in Wayne and Washtenaw counties. He was released from prison on Nov. 17, 2011, and was expected to be discharged from parole two years from that date.
His previous convictions are for larceny in a building in January 2011; assaulting, resisting or obstructing a police officer in 2008; attempting to disarm a peace officer of a firearm in 2008; unlawfully driving away an automobile in 2008 and 2004; second-degree home invasion in 2004 and receiving and concealing stolen property worth more than $1,000 but less than $20,000 in 2004, according to state records.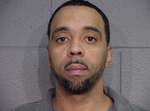 Courtesy of the state of Michigan
Wilson, who is also known as Carlton Cross, faces a preliminary exam in his case at 8:30 a.m. Thursday at the 14A-1 District Court, according to court records. The 42-year-old Wilson faces two counts of larceny in a building and three counts each of being in possession of a stolen financial transaction device and stealing a financial transaction device.