Van Buren police captain describes scene where slain family was found
Posted on Thu, Aug 16, 2012 : 7:44 p.m.
Previous story: Woman, 2 children found dead in home of man killed in head-on crash
Police have released more details about the deaths of two children and their mother in their Van Buren Township home, MLive.com reported.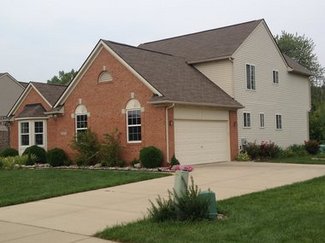 Gus Burns | MLive
The children, ages 4 and 7, were found in their beds while their mother was found in her bedroom, the report said.
Authorities discovered the bodies Thursday when they went to notify the family of a wrong-way head-on crash on Interstate 94 in Indiana that killed 39-year-old Michael Vanderlinden, who lived in the Van Buren home. Officers were notifying wife Linda Vanderlinden, 34, reports indicate.
The scene was "very upsetting," Van Buren Township Police Capt. Gregory M. Laurain told MLive. "We've never seen anything of this magnitude."
Michael Vanderlinden, who lived on Anna Drive, died when his car crashed into another vehicle about 1:30 a.m. Thursday on I-94 near Michigan City while he was driving the wrong way, according to reports. The other driver, Juan Nelson Jr., 45, of Portage, Ind., also died in what was described as a violent crash, The View newspaper in Belleville reported.
Police will release the official causes of death and the three victims' identities following the autopsies, scheduled for Friday. Police also removed a suspected murder weapon from the home, although they would not specify on what kind.
Laurain told MLive Vanderlinden is a person of interest in the slayings, adding that there is nothing to indicate another suspect.
Read the full MLive.com report, including neighbors' reactions, here.