Updated:

2 hospitalized after stabbing at Burger King in Pittsfield Township

Posted on Mon, Jul 16, 2012 : 12:30 p.m.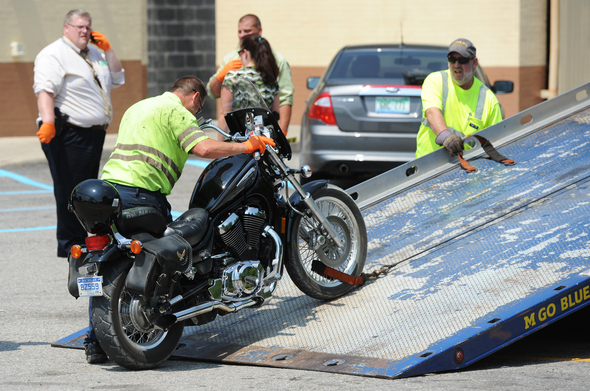 Melanie Maxwell | AnnArbor.com
Editor's note: This article has been updated with information from police and observations from the scene of the stabbing. Also, information in the photo caption about a car that was towed away has been corrected.
Two men were hospitalized Monday morning, one in critical condition, after a stabbing at the Burger King near the corner of Michigan Avenue and Platt Road in Pittsfield Township.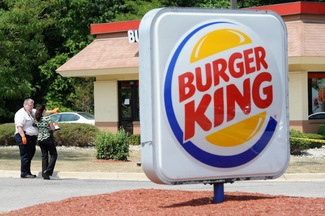 Melanie Maxwell | AnnArbor.com
Pittsfield Township police said the two men got into a disagreement at the restaurant, 6190 W. Michigan Ave. The suspect, a 32 year old man from Saline produced a knife and stabbed the victim several times shortly after 11:30 a.m. Monday, Pittsfield Township Police said in a press release.
During the fight, the victim, a 46-year-old Brooklyn man, wrested the knife from the suspect and stabbed him several times, police said. Both men suffered multiple stab wounds, police said. The victim was in surgery Monday afternoon, police said.
Joyce Williams, Huron Valley Ambulance spokeswoman, said paramedics took one of the men to St. Joseph Mercy Hospital in Superior Township in critical condition after the stabbing. A second person was also taken to the hospital in stable condition, she said.
Crime scene tape had been placed across the entrances to the closed restaurant Monday afternoon. Numbered evidence cards led from the restaurant's east entrance through the parking lot and into the nearby woods.
A motorcycle and a silver Impala car were taken away from the parking lot. Deputies were at the business investigating and taking photos outside and inside.
A few motorists, apparently hoping to get food at the restaurant, approached the business, then turned around and drove away.
Anyone with information on the incident is encouraged to call the Pittsfield Township police at 734-944-4911.

View Washtenaw County Crime Reports in a larger map