Man wanted for questioning in Ypsilanti party store shooting
Posted on Mon, Jun 4, 2012 : 5:07 p.m.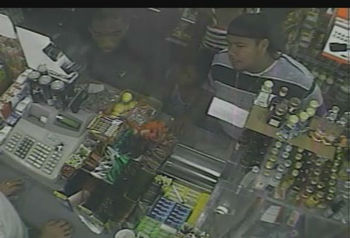 Courtesy of the Ypsilanti Police Department
Police continue to search for a suspect in the shooting of a 23-year-old Ypsilanti man outside an Ypsilanti party store May 28.
Thanks to surveillance footage from Joe's Market Cellular, 454 S. Huron St., Ypsilanti, police believe the suspect was accompanied by Allante Jones, 22, of Ypsilanti Township, who appears standing at the counter with him.
"We know he was with the shooter when it took place," said Det. Joe Yuhas of the Ypsilanti Police Department.
Jones and the suspect were in the party store buying beer minutes before the suspect is believed to have walked out into the parking lot and shot a 23-year-old Ypsilanti man three times around 9:45 p.m., police said.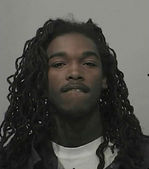 Courtesy of the Ypsilanti Police Department
The 23-year-old victim also was in the party store before the shooting. Witnesses reported hearing the men arguing outside, police said.
Still, Yuhas said police "are just not sure" of the motive, which is one of the reasons they're seeking Jones for questioning.
However, Jones is not coming forward so Ypsilanti police are asking anyone with knowledge of his whereabouts to contact Yuhas at (734) 483-9510.
Police also are looking for any information about the shooting suspect, who was described as a heavy set, light-skinned black man with long dread locks. Anyone who has information about him should contact Yuhas.
The victim is in stable condition at an undisclosed hospital, Yuhas said. He was shot in the arm, leg and abdomen.
"He's going to be in there for awhile," Yuhas said.
Ypsilanti police don't think there is any connection between this shooting and two other recent shootings in Ypsilanti Township the Washtenaw County Sheriff's Office is investigating.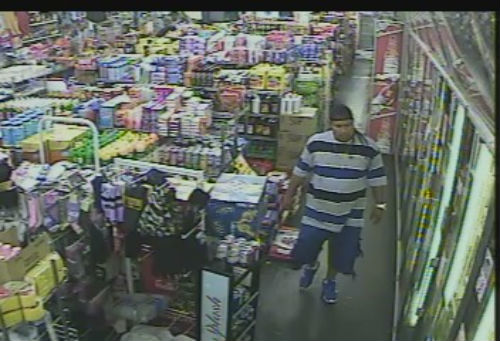 Courtesy of the Ypsilanti Police Department