Man who pleaded no contest to shooting teen in neck sentenced to 5 years in prison
Posted on Tue, Aug 28, 2012 : 5:56 a.m.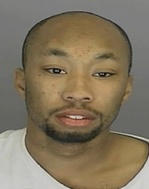 This story has been changed to make it more clear that when Walker's two sentences are correctly added up, he will spend at least five years in prison.
Marcus Walker will spend five years behind bars for shooting a 15-year-old boy in the neck.
Judge Melinda Morris on Monday sentenced the 23-year-old Ypsilanti man in the Washtenaw County Trial Court to two years with 161 days served for a felony firearm charge and between 36 months and 15 years for a charge of assault with intent to commit great bodily harm. The sentences will run consecutively. Walker also will be eligible for the prison boot camp program.
The sentence for assault with intent to do great bodily harm was on the lower end of the guidelines. The court agreed to between 34 and 67 months back in July when Walker pleaded no contest to the charges.
As part of a plea bargain, charges of assault with intent to murder, assault with a dangerous weapon and being a felon in possession of a firearm were dismissed.
The charges stemmed from a March 11 incident at the intersection of Armstrong Court and Armstrong Drive in Ypsilanti. Walker was accused of shooting a teen in the neck during an argument. Police said Walker and the teen knew each other.
"I made some poor choices, but I'm only human," Walker told the judge Monday, adding he hopes to "find a better way of living."
The defense argued Walker was essentially a good guy and the charges were "uncharacteristic" of him.
"I have found Mr. Walker to be extraordinarily polite," said Walker's public defender, Erika Julien. "He has not struck me as a typical thug on the street."
She went on to say that a lot of other people involved in the incident that night could have been charged, but were not. The shooting was characterized as "retaliatory" by the defense.
Julien also pointed out police found six rounds of .22-caliber ammunition in the 15-year-old's pockets after the incident.
"(The victim) was not behaving as a child," she said.
Assistant Washtenaw County Prosecutor Paul Barnett tried swaying the judge to a stiffer sentence.
"This is someone who had a beef with someone else and tried to try and solve it with a handgun," he said.
The prosecution had the victim's mother, Tamara Brown, address the court, as well.
"As the victim's mother, I ask he receive the highest possible sentence," she said. "My baby pulled through. He's very fortunate. I just don't want it to be taken lightly."
As she stood at the lectern, she turned to personally address Walker, who sat at the defense table.
"You nearly took a life … over some nonsense," she said.
Brown said that she wishes the 23-year-old's parents would have just spoke to her about any conflicts.
"I empathize with his mother," she said, but later added, "I'm not really impressed that he's been courteous and polite since he's been locked up" in response to Julien's comments.
Morris said the case was very difficult and said there was a lot to be blamed on people thinking that firearms are a means to solve disputes, especially in the area of Ypsilanti where the shooting occurred.
After passing sentence, she said she hoped Walked would move "toward getting back into society" someday.