Man who allegedly robbed bank, used AATA bus as getaway vehicle incompetent to stand trial
Posted on Sat, Dec 22, 2012 : 12:17 p.m.
The man accused of robbing an Ann Arbor bank last year and then attempting to use a Ann Arbor Transportation Authority bus as his getaway vehicle is still incompetent to stand trial.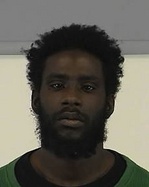 Courtesy of Washtenaw County Sheriff's Office
Lorenzo Patterson was charged with one count of bank robbery for the Dec. 7, 2011 incident at the TCF Bank, 125 Briarwood Circle. Patterson was ruled incompetent to stand trial and was back in court for a hearing on Wednesday.
Washtenaw County Trial Court Judge Archie Brown ruled, based off a Dec. 10 report from an examiner, Patterson still is incompetent to stand trial. He was referred to the Department of Community Health to continue treatment.
According to police, Patterson walked into the bank and demanded money from a teller without showing or implying a weapon. He received an unknown amount of money and got on an eastbound AATA bus.
He was arrested by police officers in Ypsilanti after a short foot chase.
Patterson previously has pleaded no contest to two counts of attempting to disarm a police officer of a firearm in Washtenaw County in 2004.
Patterson will be treated and will return to court for another hearing at 1:30 p.m. March 20.