Man pleads no contest to charges related to sex crimes on U-M campus
Posted on Mon, Jun 18, 2012 : 6:15 p.m.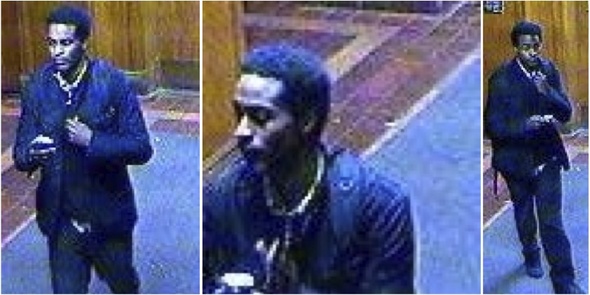 Adam Hester, 25, pleaded no contest to four of the nine charges that were brought against him in relation to a string of sex crimes on the University of Michigan campus last year.

The other charges will be dismissed. A no contest plea is not an admission of guilt, but is treated much like a guilty plea by the court.

Hester, accompanied by his attorney Byron Pitts, was composed and only uttered the word, "Yes," several times in response to questions from Judge Melinda Morris regarding the plea deal in the Washtenaw County Trial Court Monday.

Morris then accepted the Canton man's no contest pleas for assault and resisting a police officer, two counts of aggravated indecent exposure and fourth-degree criminal sexual misconduct.

Five charges will be dropped at the time of sentencing in the deal: two counts of receiving stolen property and counts of indecent exposure, assault and capturing/distributing an image of an unclothed person.

Morris said the counts stem from numerous incidents that took place between October 2010 and November 2011. Last fall, AnnArbor.com reported police said Hester touched a woman's ankle as she walked up some stairs in Angell Hall while he videotaped it.

Police were nearby and the woman immediately identified Hester, who attempted to flee but was eventually arrested.

Police also claimed Hester exposed himself at Tisch Hall, Hatcher Graduate Library and another campus building last fall. Hester was also accused of possessing a picture of a woman in a bathroom stall located on campus.

The most serious incident occurred in the East Quad dormitory when Hester allegedly approached a dorm resident from behind, reached under the woman's clothes and grabbed her buttocks before fleeing down a nearby stairwell. Police released surveillance photos in relation to that incident.

In addition to sex crimes, Hester was accused of having stolen property in his possession: a laptop reported stolen from the Computer Science and Engineering Building and an iPod reported stolen last spring from Weill Hall.

Hester's sentencing is set for 1:30 p.m. July 23. He remains in the Washtenaw County Jail under $100,000 bond.