Ypsilanti man charged in sexual assault of 14-year-old boy who was invited to annual Christmas event
Posted on Fri, Aug 31, 2012 : 1:02 p.m.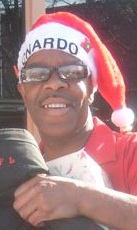 AnnArbor.com file photo
Editor's note: The headline has been changed for clarity.
An Ypsilanti man who puts on an annual Christmas dinner for hundreds of people has been charged with sexually assaulting a 14-year-old boy he met through the community event.
Ypsilanti police arrested 53-year-old Leonardo Devinci Christian Wednesday after receiving a tip from Child Protective Services.
On Friday, he was charged with three felonies and two high court misdemeanors, according to police. He is being held in the Washtenaw County Jail on a $50,000 cash bond.
One of the charges will be criminal sexual conduct of a minor/attempted sexual penetration with an uninformed partner, according to Ypsilanti police.
Interviews with the boy revealed numerous instances where the victim was allegedly sexually assaulted at Christian's home in the 10 block of South Normal Street in Ypsilanti starting when the boy was 13. Police said they believe incidents started in November 2011 and stopped last month.
Police say the relationship started when Christian gave the boy and his family free tickets to the Christmas dinner he sponsors every year. AnnArbor.com has reported on the dinner.
The name of the boy is not being released because he is both a juvenile and the alleged victim of a sex crime.
This story will be updated as more information becomes available.