Man armed with handgun robs Wendy's via drive-thru
Posted on Wed, Aug 8, 2012 : 5:57 a.m.
Pittsfield Township police were searching for an armed man who robbed the Wendy's drive-thru late Tuesday.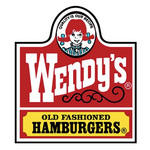 Police were dispatched to the restaurant, at the intersection of Carpenter and Ellsworth roads, at 11:34 p.m. for a report of an armed robbery.
The male suspect pulled up to the drive-thru window in a white four-door vehicle and showed a black handgun to the employee, police said in a news release.
The man told the employee to hand over the money and, after the employee gave the man the money, the suspect vehicle fled south on Carpenter Road.
The man is described as about 30 years old and he was driving an older, white sedan.
Further information was not immediately available.